In the middle of Lake Tazawa and Kakunodate.
The path through the grove of trees leads you to the azure lake and mountain stream.
Natsuse Onsen Miyakowasure is surrounded by a large site and the surrounding mountains, with only 10 guest rooms, all with open-air baths with views of the Hugare Valley.
All rooms have an open-air bath with a view of the Hogarari Valley, making it an ideal, secluded place for relaxation.
Here we introduce the charms of Natsuse Onsen Miyakowasure.
Location of Miyakowasure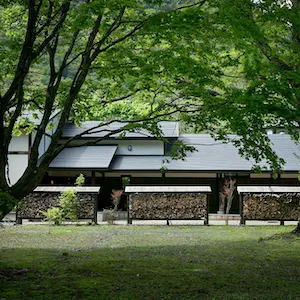 Source : https://www.ikyu.com/00001102/

The nearest station is Kakunodate Station on the Akita Shinkansen.
From there, we changed to a car and drove to a narrow road in the mountains.
The road is lined on both sides with primeval beech forest.
We continued onward and onward, watching the blue flow of the mountain stream.
The road gradually becomes bumpy, and just as you begin to wonder if there really is an inn ahead, the view suddenly opens up.
Natsuze Onsen Miyakowasure has a surprisingly neat appearance, reminiscent of the samurai residences in Kakunodate.
Many people may imagine a rustic inn in the mountains, but this is not the case.
However, this is a high-class inn with an open-air bath in every room.
Attractions of Miyakowasure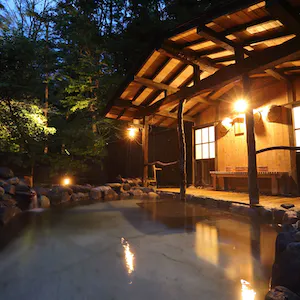 Source : https://www.ikyu.com/00001102/

The charm of Miyakowasare is that each room has a bath with free-flowing hot-spring water.
The atmosphere of the open-air bath differs from room to room, but the guest room "Kusabue" is on a large wooden deck with a roof.
It is a very luxurious space where you can have the valley in front of you all to yourself.
In fact, Natsuse Onsen is a so-called "thick hot spring" that has been popular as a medicinal hot spring since the Edo period.
After enjoying the hot spring in your room, please take a bath in the large "Momogen no Yu" bathhouse.
The baths are made entirely of hiba (Japanese cypress), and are completely different from the open-air baths in your room.
The spring water is a sodium calcium sulfate spring. The baths are full of the aroma of wood and have the atmosphere of a therapeutic bathhouse, and just by taking a bath there, you will be healed to your heart's content.
Rooms at Miyakowasure
Open-air bath room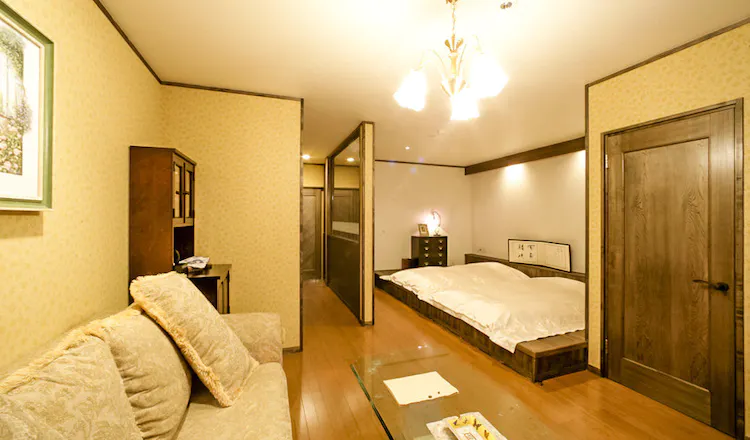 Renewal of guest room with open-air bath 2022 Large open-air bath + Japanese-style room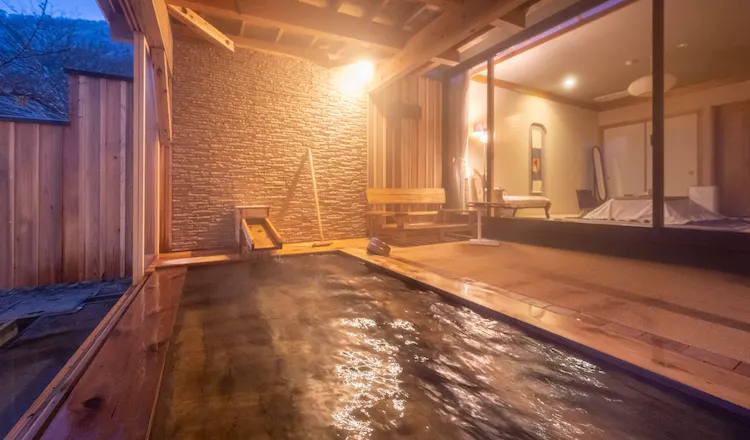 Source : https://www.ikyu.com/00001102/
Miyakowasure Cuisine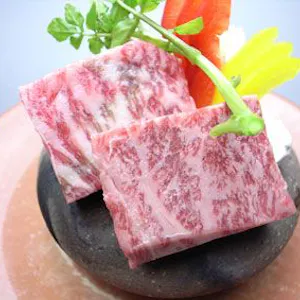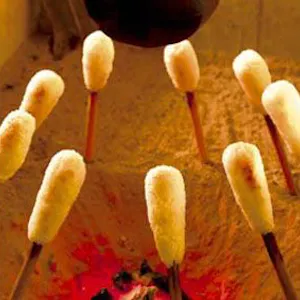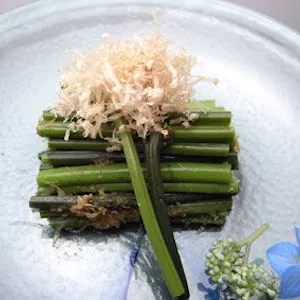 Source : https://www.ikyu.com/00001102/

The main course of the meal is Akita's local cuisine.
Hinai Jidori chicken," famous for its firm meat quality, Yuri beef, a Japanese black beef produced in the prefecture, "Kiritanpo," which is unique to Akita, "Iburi Gakko," which is made by smoking daikon radish, and "Kiri Tampo," which is a specialty of rice-producing Akita.
Kiritanpo," which is unique to Akita, a rice-producing region, "Iburi Guko," which is made by smoking daikon radish, and
Inaniwa udon noodles," which are smooth and easy to eat, and many other Akita delicacies are available.
Enjoy these with a glass of locally brewed sake, and you are guaranteed to drink more.
The dinner while watching the snow fall will surely be deeply etched in your memory.
Miyakowasure Basic Information
| | |
| --- | --- |
| Facility Name | Miyakowasure |
| Address | 84 Natsuse, Tazawako Sotoda, Senboku, Akita 014-1113, Japan |
| Phone number | 0187-44-2220 |
| Budget | From 66.000 yen for 2 adults |
| Official Site | https://taenoyu.com/miyakowasure/ |
Summary

How was it?
Here we introduced Natsuse Onsen Miyakowasure.
Enjoy a night of hot spring water and food at a single inn deep in the mountains.
You will feel much closer to Akita at Tsuwasore.
Why not visit?