In July 2021, a new inn for adults will open in Wakita Onsen, Fukuoka.
There are only 6 rooms, and all of them are detached. Moreover, children are not allowed to stay at the inn, making it an "adult's retreat.
Here we introduce the charm of Kominka Neri.
Location of Kominka Neri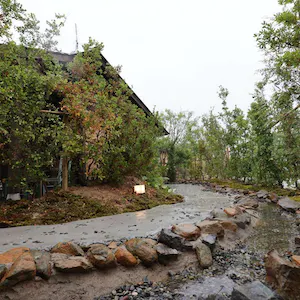 Source : https://www.ikyu.com/00002936/

Miyawaka City is located roughly halfway between Fukuoka City and Kitakyushu City in Fukuoka Prefecture.
Kominka Neri is located in a peaceful village with nostalgic scenery.
Hazy mountains in the distance.
The Inunaki River flowing quietly.
In autumn, the rice paddies turn golden.
This inn is perfect for those who wish to spend a relaxing time with their loved ones, free from the cares of everyday life.
Attractions of Kominka Neri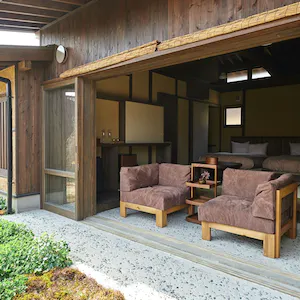 Source : https://www.ikyu.com/00002936/

The charm of the old Kominka Neri is that you can fully enjoy an adult's stay in the house.
There are no fancy decorations in the guest rooms.
There are hanging scrolls and fresh flowers to warmly welcome visitors.
The washed-out Sanwa-do (earthenware) flooring.
Soft light leaking from the milky-white electric lamps.
And quiet time.
When you arrive at your room, you can enjoy a smoke at the round zataku, which is reminiscent of a chabudai (tea table), or sink into the sofa overlooking the garden.
All of the apartments have hot spring baths.
The hot spring at the inn is a simple, mildly radioactive mineral spring that contains radon, which is known to be beneficial for peripheral circulatory disorders, sensitivity to cold, and other health issues.
It is said to improve symptoms such as peripheral circulatory disturbance, oversensitivity to cold, rheumatoid arthritis, and anti-aging.
Enjoy the natural hot spring whenever you like and as much as you like.
Rooms at Kominka Neri
Old private house Guest room with hot spring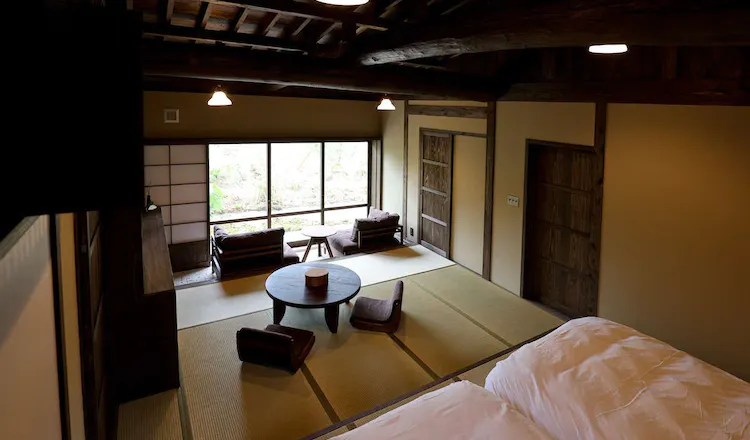 Source : https://www.ikyu.com/00002936/
Kominka Neri Cuisine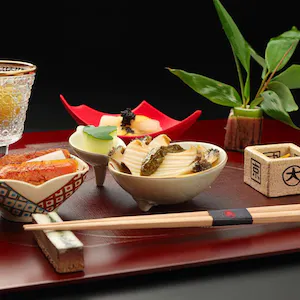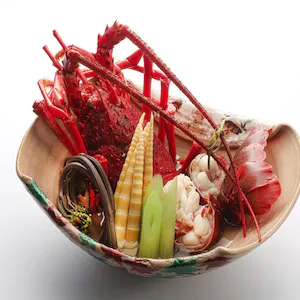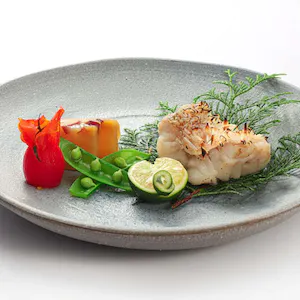 Source : https://www.ikyu.com/00002936/

Meals will be served at the adjacent Japanese restaurant "Ryosho Torahaku.
Miyawaka is a place that produces high quality crops due to the water that springs from the mountains and the temperature differences unique to the basin.
The kaiseki cuisine is composed mainly of freshly picked vegetables and seafood landed at the Kanezaki Fishing Port.
Kominka Neri Basic Information
| | |
| --- | --- |
| Facility Name | Kominka Neri |
| Address | 667-3 Otono, Miyawaka-shi, Fukuoka 822-0131 |
| Phone number | 0949-52-6380 |
| Budget | 2 adults: from 42.000 yen |
| Official Site | https://kominka-neri.com/ |
Summary

How was it?
Here we have introduced an Kominka Neriy.
It takes about 40 minutes by car from Fukuoka City.
There is a golf course nearby, so you can spend an active time, or you can enjoy a hot spring while enjoying the peaceful satoyama atmosphere.
Why don't you come and visit Kominka Neri?