From the moment you step into the red-tile-roofed, irimoya-roofed entranceway, Mukou-taki takes you back to ancient
Japan, where time seems to have stopped, and a fresh space unfolds.
Mukaitaki is an inn that preserves the wooden architecture that is impossible to reproduce as the scenery of Japan.
Here, we introduce the charms of Mukaitaki and more.
Location of Mukaitaki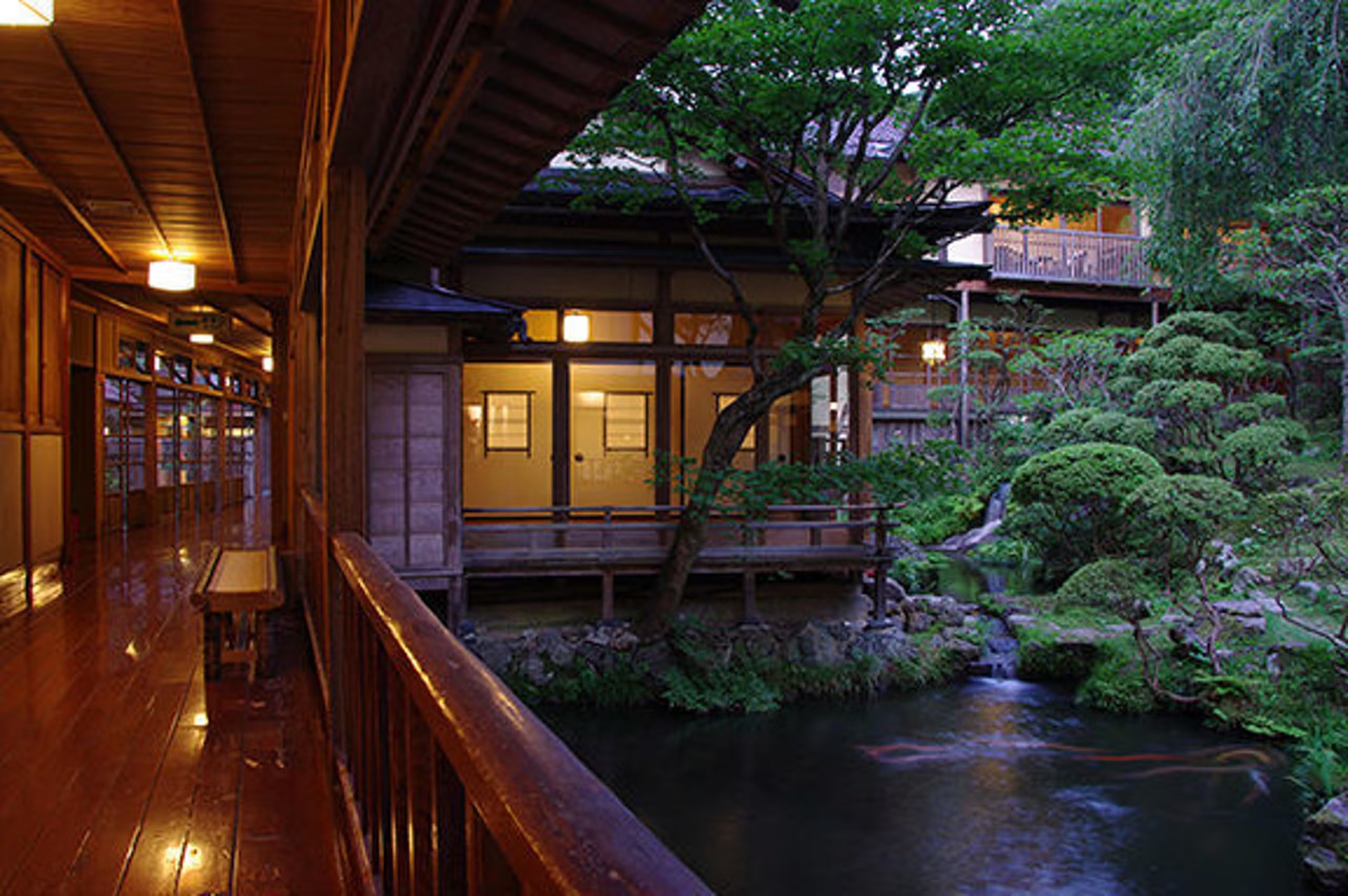 Source : https://www.ikyu.com/00001041/

Aizu Higashiyama Onsen has a calm and serene atmosphere as a secluded part of the historic castle town of Aizu
Wakamatsu.
Aizu Higashiyama Onsen Mukaitaki stands majestically in this culturally fragrant place that has been loved by
writers and artists such as Takehisa Yumeji and Yosano Akiko.
Built in the past as a recreation center designated by the Aizu clan, the building, now preserved as a nationally
registered tangible cultural property, is well worth a visit just to see it. As soon as you step inside, you will be
enveloped in a dignified atmosphere that will make you feel as if you have stepped back in time.
Attractions of Mukaitaki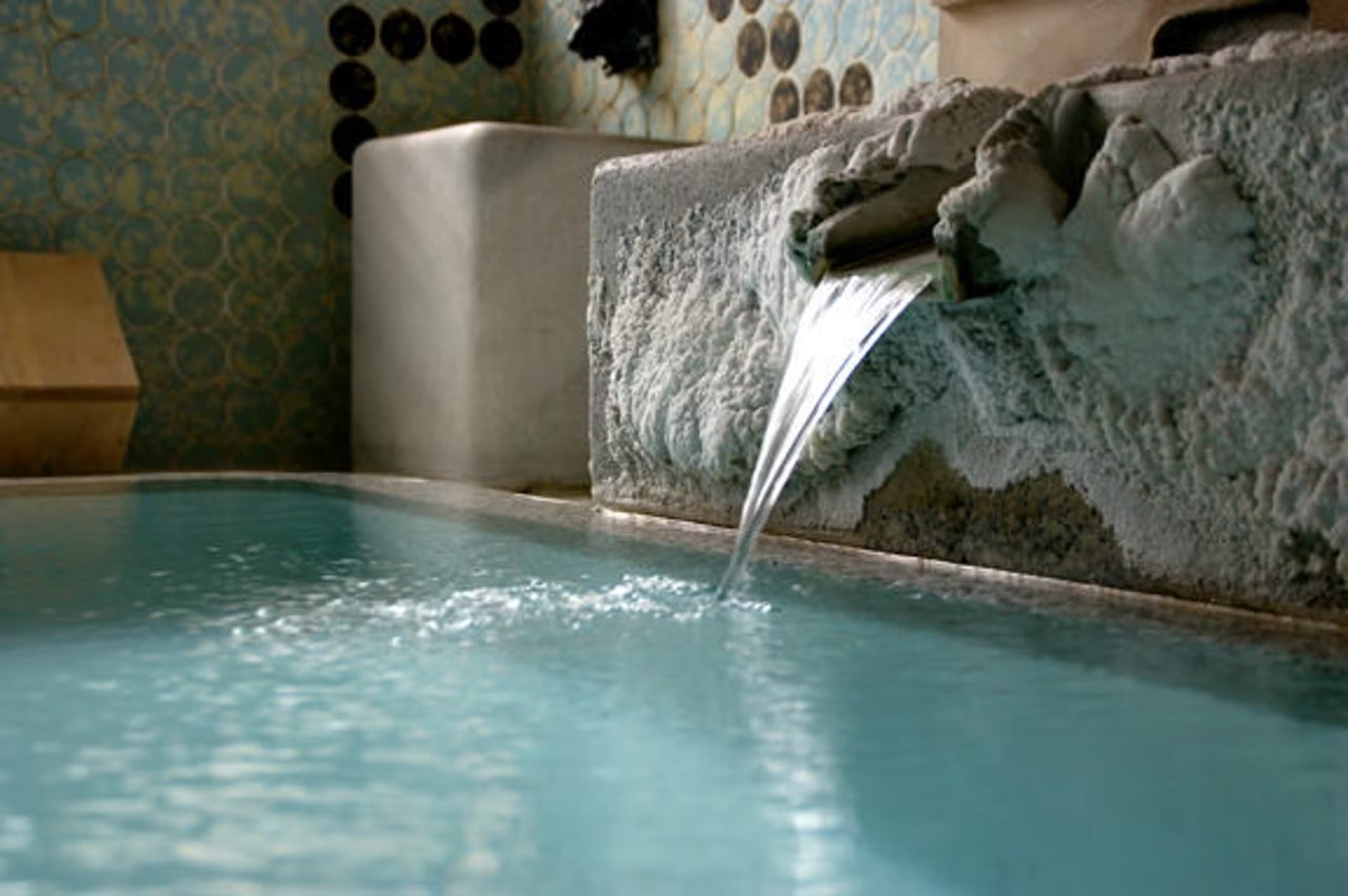 Source : https://www.ikyu.com/00001041/

In addition to staying in a historical building, Mukaitaki has many other attractions.
One of them is that visitors can soak in the hot spring water, which is made from its own hot spring source using
the "complete discharge method" that does not add water, heat water, or use any circulatory device.
Since the onsen is not available for day-trip use, only guests staying at the hotel are privileged to soak in the
richly effective hot spring water.
The baths are adorably named "Kitsune-yu" and "Monkey-yu," and the three private baths that can be used without
reservation or additional charge are said to be very popular, allowing guests to enjoy the full range of bathing
experiences.
Rooms at Mukaitaki
8 tatami mats Japanese-style room facing courtyard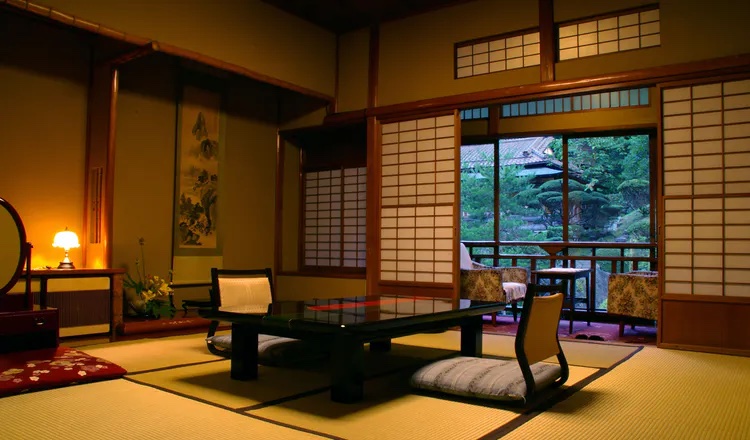 10 tatami mats Japanese-style room facing courtyard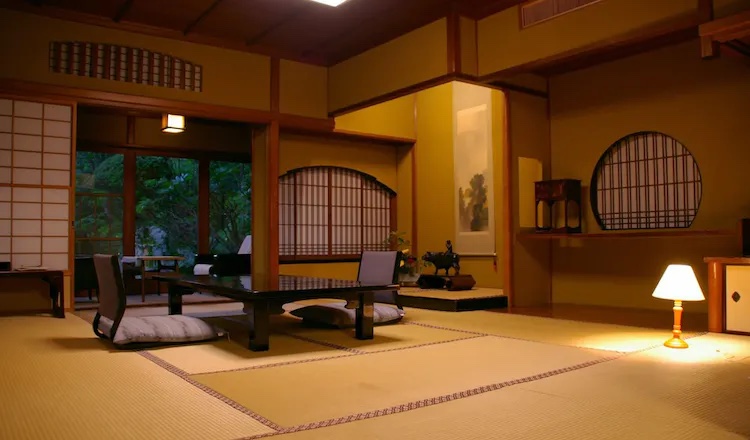 Source : https://www.ikyu.com/00001041/
Mukaitaki Cuisine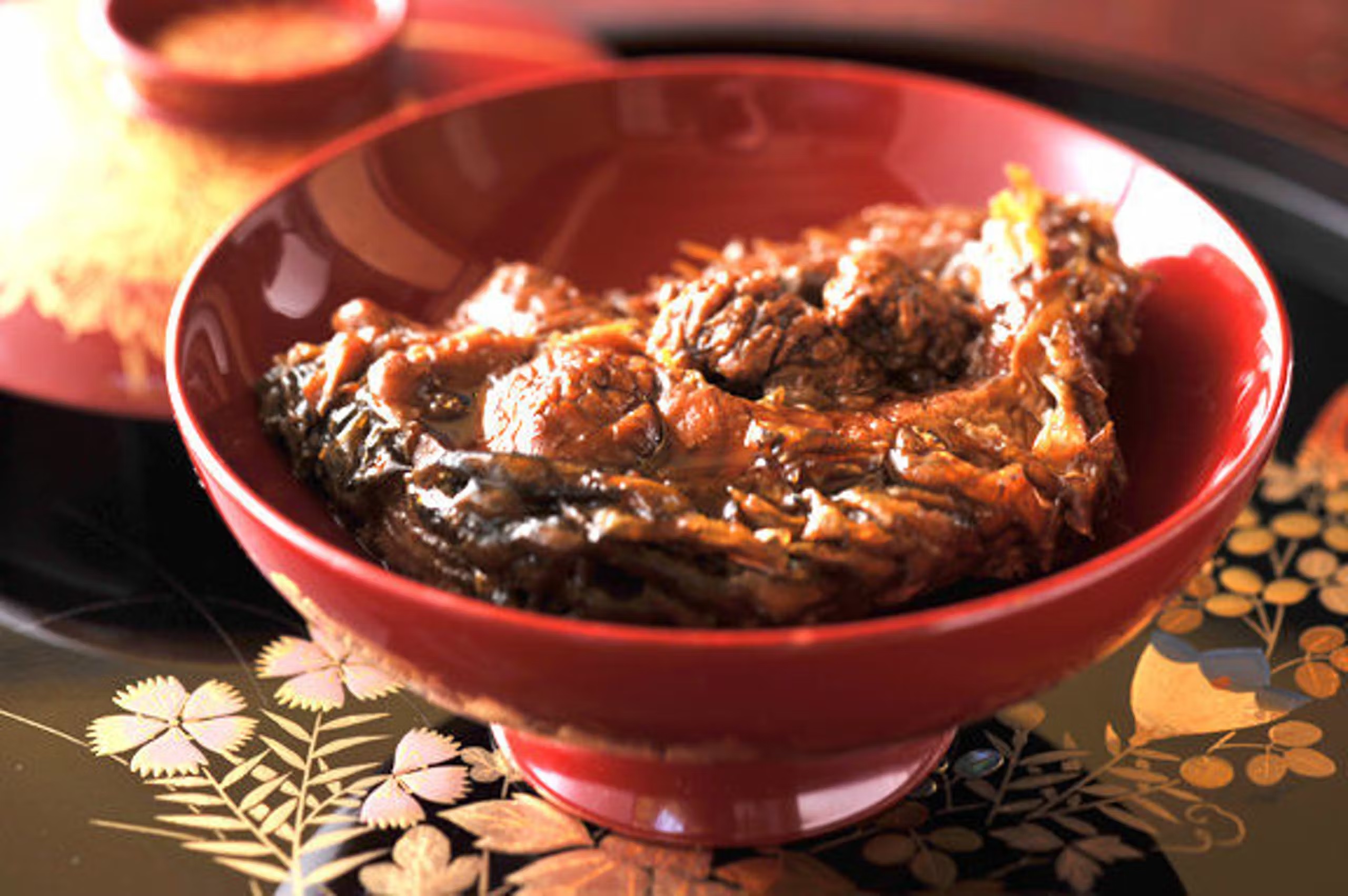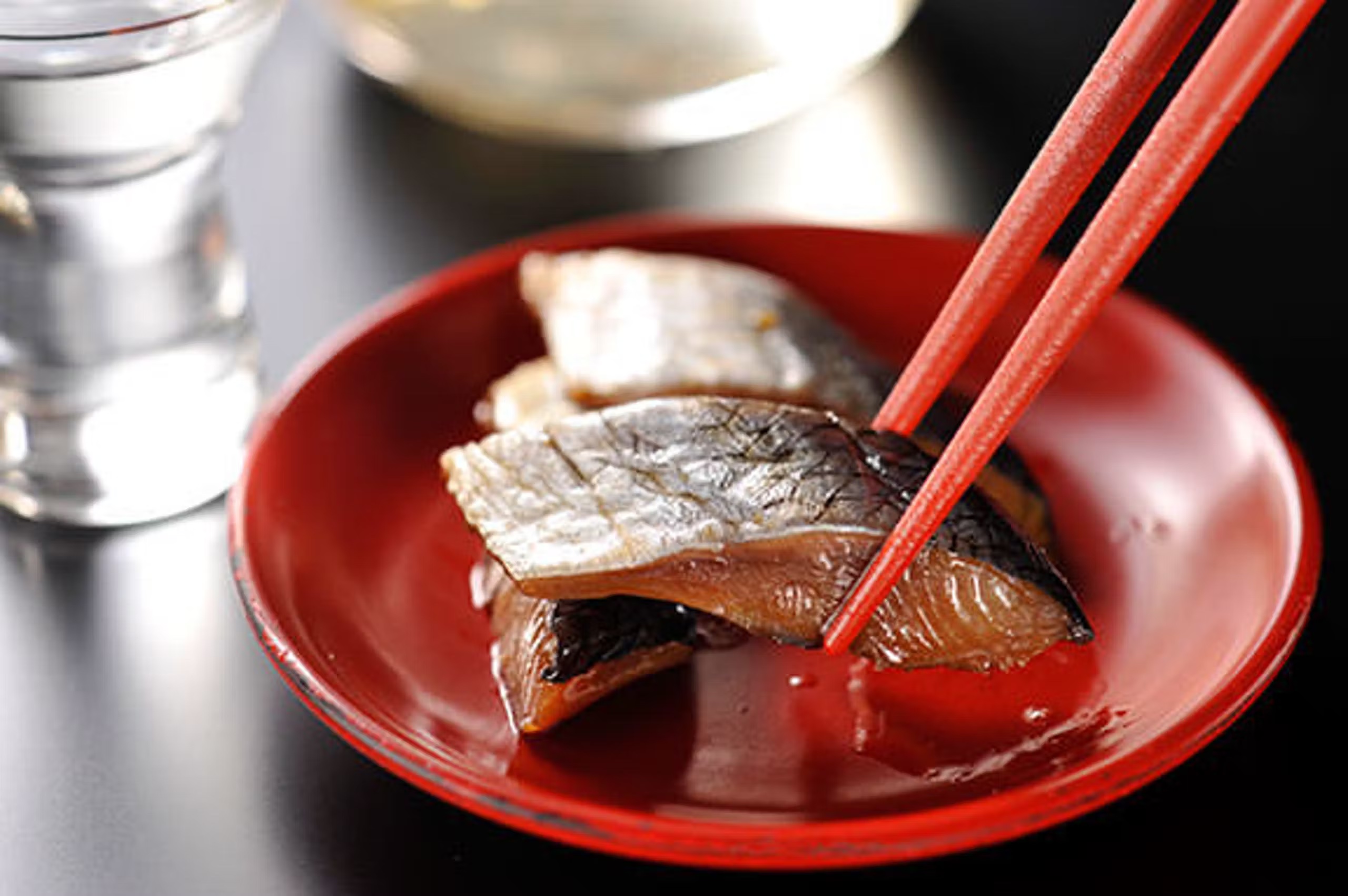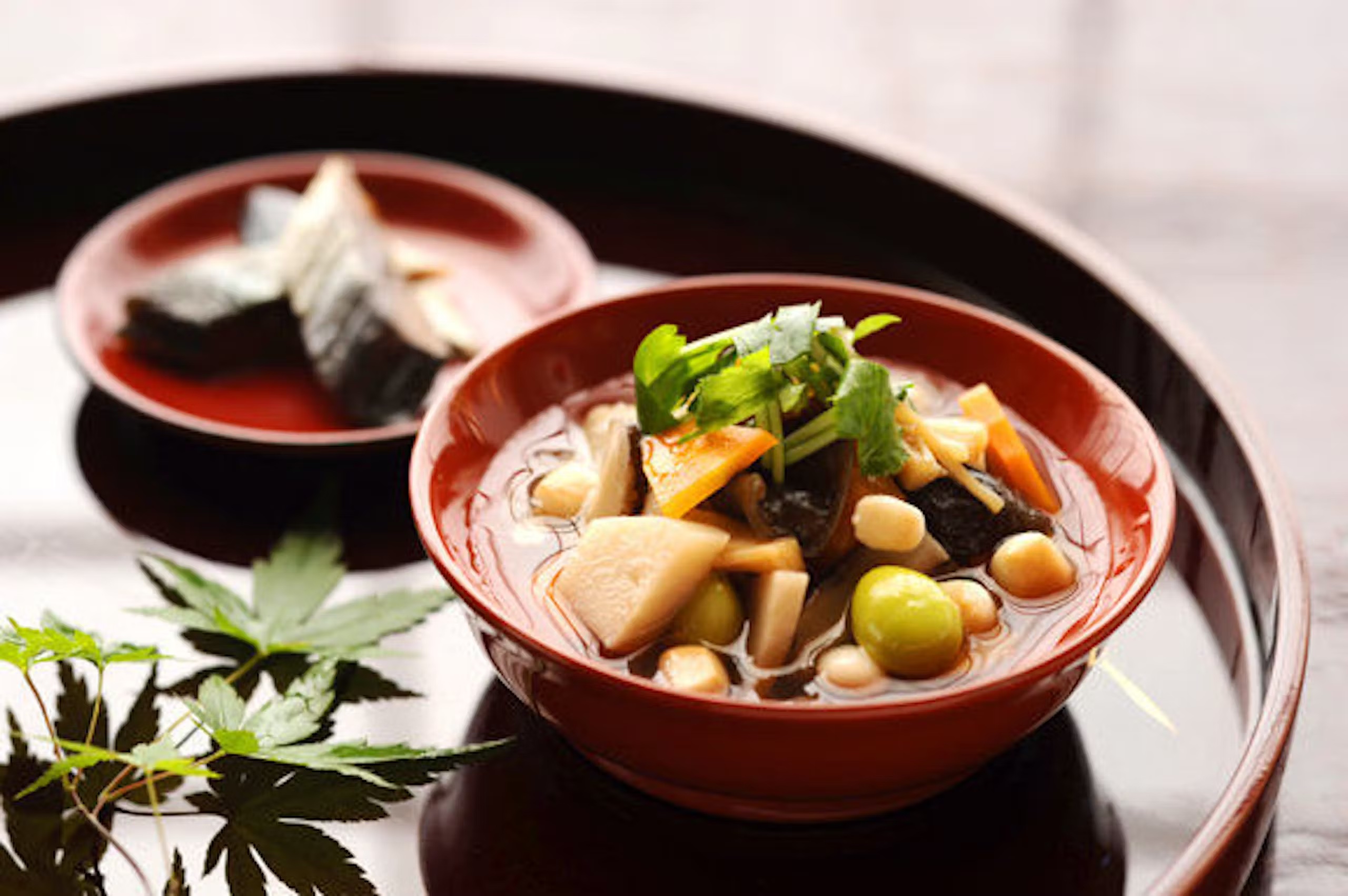 Source : https://www.ikyu.com/00001041/

A dinner served in your room is an extraordinary experience in itself. And if the food is healthy and free from
artificial additives, it is even more delightful.
Aizu is a land of deep greenery, where river fish swimming in clear streams and vegetables rich in vitality grown in
the basin are very delicious.
Aizu's meals are rich in Aizu flavor, such as grilled dishes with the aroma of magnolia leaves tickling the nostrils
and sweetfish grown in the Aizu Okawa River, are typical examples.
The local cuisine, which emphasizes local production for local consumption and is associated with the Aizu clan,
will make you feel strangely nostalgic, and at the same time will surprise you with its freshness.
Mukaitaki Basic Information
| | |
| --- | --- |
| Facility Name | Mukaitaki |
| Address | 200 Aza-Kawamukata, Oaza-Yumoto, Higashiyama-cho, Aizuwakamatsu-shi, Fukushima 965-0814 |
| Phone number | 0569-62-3960 |
| Budget | From 93.000 yen for 2 adults |
| Official Site | https://umi-shougetsu.jp/ |
Summary

How was it?
Here we have introduced Mukaitaki in Aizu Higashiyama Onsen.
If you are feeling a little tired after a hard day's work, why don't you come and experience the casual kindness of
Mukaitaki and feel your heart softly lighten?