Further west of Mizukami Onsenkyo in Gunma Prefecture.
Did you know that there is a Relais & Chateaux inn in Tanigawa Onsen, a small hot spring resort?
The villa Senjuan is a member of the Relais & Chateaux.
It is one of only 11 hotels in Japan.
Here, we introduce the charm of Bettei Senjyuan.
Location of Senjyuan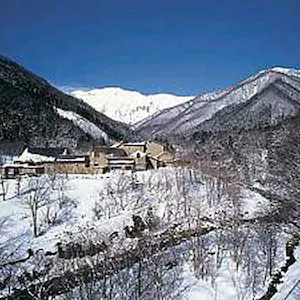 Source : https://www.ikyu.com/00000604/

Tanigawa, a famous peak coveted by rock climbers, and the refined hospitality that belies its location.
Tanigawa, a mountain peak coveted by rock climbers, and a refined hospitality that belies its location. Perhaps it is because, although the hotel is only 10 minutes from the Mizukami interchange, you are instantly charmed by the unexpectedness of finding such a beautiful inn in such a mountainous area.
As the hotel claims to be a "Japanese resort," the interior is designed to blend a Western taste with a calm Japanese atmosphere.
From the moment you step into the entrance, the exquisite mix of Japanese and Western tastes will thrill you.
Attractions of Senjyuan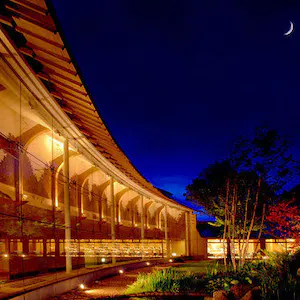 Source : https://www.ikyu.com/00000604/

At Senjyuan, we especially want you to pay attention to the 8-meter-high curved corridor.
The two shots of the gently curving corridor and the clear shining moon are definitely worth capturing in a photograph.
Other features such as the Kyo-do clay walls with Susa, Edo Sumi-nagashi, and Kumiko shoji screens, all of which are modern interpretations of traditional Japanese techniques, make you feel as if you are visiting an art museum.
All of the 18 rooms have an open-air bath with free-flowing hot-spring water.
The design of each room is completely different, including a special room with an impressive large circular window, a Japanese-style room with a spacious veranda, and a Western-style room with two double beds.
Each room is truly spacious.
You will be able to stretch your mind and body.
Rooms at Senjyuan
Japanese-style room B (12.5 tatami mats) with private open-air bath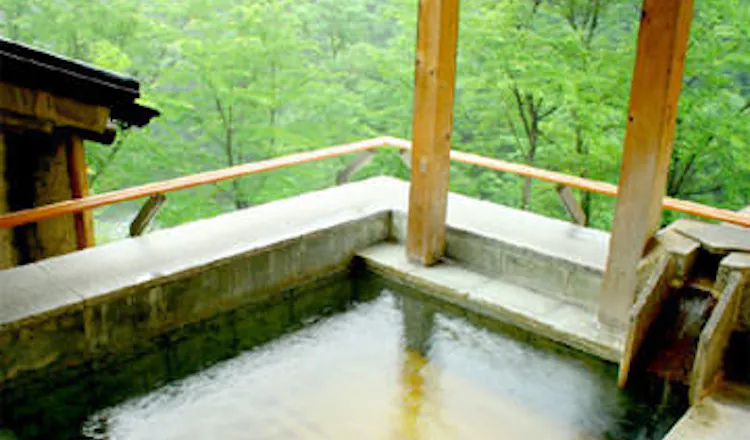 Japanese/Western style room (8 tatami mats + twin beds) with private open-air bath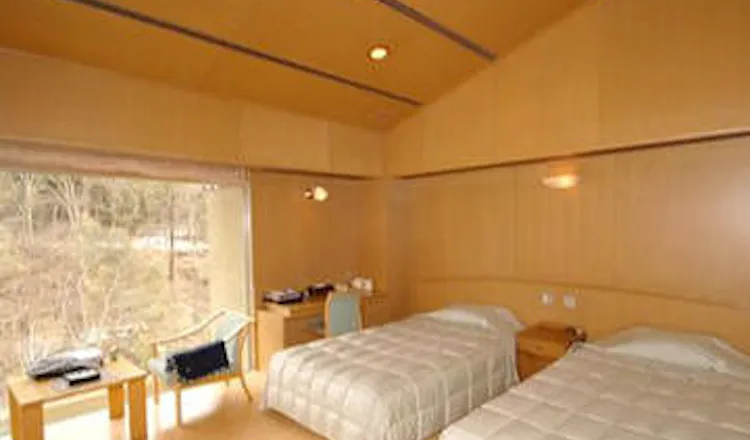 Western-style twin room with private open-air bath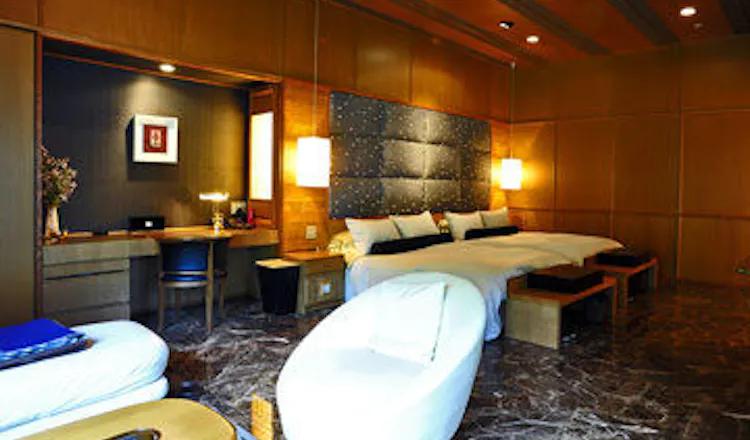 Source : https://www.ikyu.com/00000604/
Senjyuan Cuisine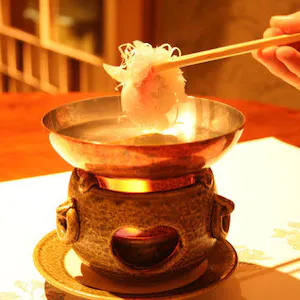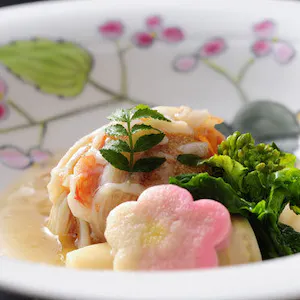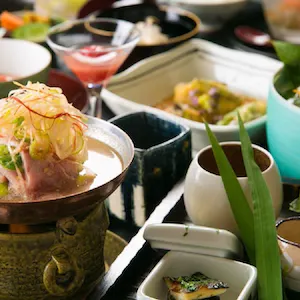 Source : https://www.ikyu.com/00000604/

Dinner is a monthly kaiseki meal that changes with the seasons.
The chefs are as particular as anyone about their ingredients, which include Japanese black beef from Jyoshu, rockfish raised in a clear stream, and fresh vegetables, all of which are unique to the region's dairy farming traditions.
They even change the ingredients and the way of making soup stock depending on the dish.
Breakfast can be either Japanese or Western, whichever you prefer.
The full assortment of dishes makes it difficult to choose one or the other, and it is sure to raise your morning spirits.
Senjyuan Basic Information
| | |
| --- | --- |
| Facility Name | Senjyuan |
| Address | 614, Tanigawa, Minakami-cho, Tone-gun, Gunma 379-1619 |
| Phone number | 0278-20-4141 |
| Budget | From 85.000 yen for 2 adults |
| Official Site | https://www.senjyuan.jp/ |
Summary

How was it?
Here we introduced you to Bettei Senjyuan.
With Mt. Tanigawa in the background, you can enjoy the hot spring water that has been bubbling since the Edo period.
Tanigawa, or simply listening to the sound of the mountain stream, you will find yourself refreshed.