Iya Valley, where the Iya River flowing from Mt.
Iya Bijin, a hidden inn in the valley, is a hot spring resort overlooking the deep green valley with clear streams.
Here, we introduce the charms of Iya Bijin.
Location of Iya Bijin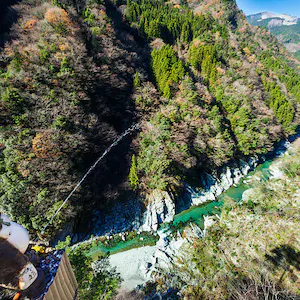 Source : https://www.ikyu.com/00001756/

Iya Hot Spring Village is located along a deep canyon, and the scenery is exciting even for those who are not fans of hidden hot springs. Not far from the famous Kazura Bridge, "Iya Bijin," a hidden lodge in the valley, is located.
Despite the unexplored nature of the area, it is not too far from Okayama (about 2.5 hours by car from Okayama) and Osaka (about 4.5 hours from Osaka), which is a great advantage.
The view of the deep green valley from all nine guest rooms is the best reward for your trip.
The cleanliness of the Japanese-style rooms, with their natural textures of rush grass and natural wood, will surely soothe your soul.
It is a privilege to be able to view the paintings of nature while lying down on the tatami mats in your room.
Attractions of Iya Bijin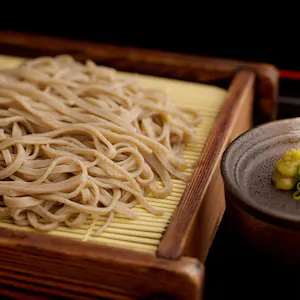 Source : https://www.ikyu.com/00001756/

Iya Bijin is equipped with an open-air bath in all guest rooms, where you can enjoy the hot spring water of Iya Onsen (hot spring).
Until the 1970s, when a road was built, this hot spring was a hidden hot spring known only to those in the know.
The time spent bathing in the hot spring while thinking about such a hidden history must have been exceptional.
There is also a local specialty called "Iya soba" (buckwheat noodles), which has been loved in this area since ancient times.
It is made from locally produced buckwheat flour and is characterized by being thicker and shorter than regular buckwheat, which is said to give it a more enjoyable aroma and texture.
Long before the inn opened in 2006, in 1975, "Iya Bijin" began its journey as a soba restaurant.
The soba is still available at the soba restaurant in the inn today.
Rooms at Iya Bijin
Guest room with ceramic open-air bath 【Non-smoking】.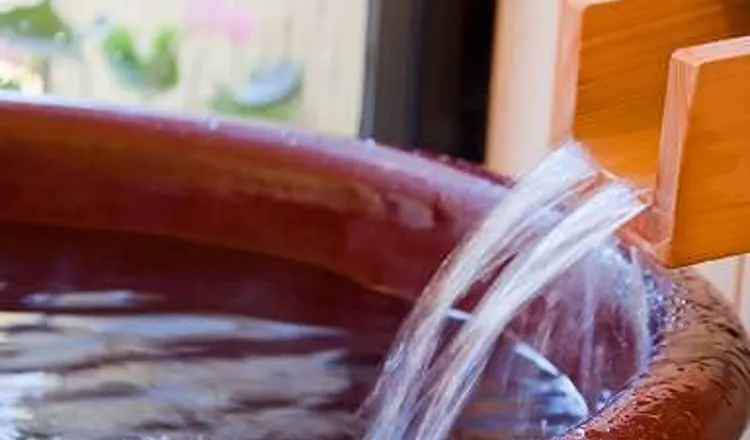 Guest room with hinoki open-air bath [non-smoking].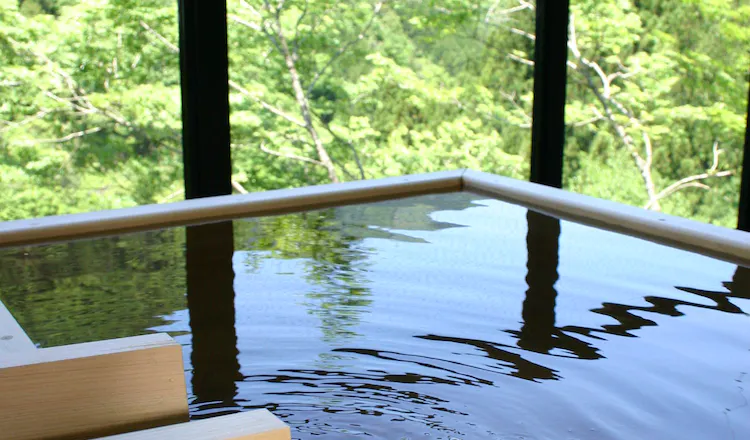 Special room (cypress open-air bath + pottery observation bath) [No smoking]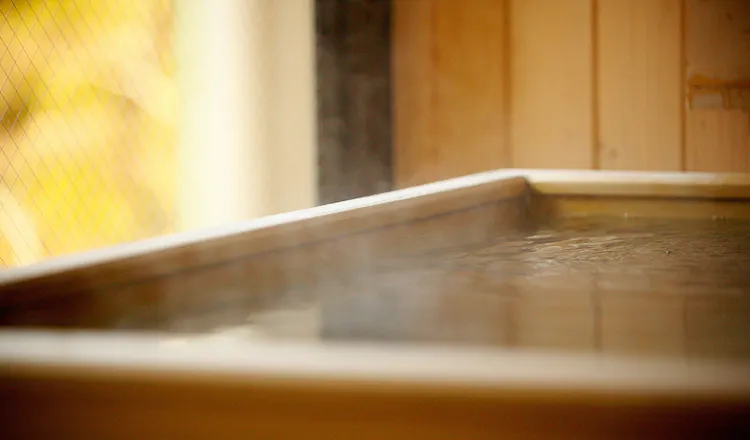 Source : https://www.ikyu.com/00001756/
Iya Bijin Cuisine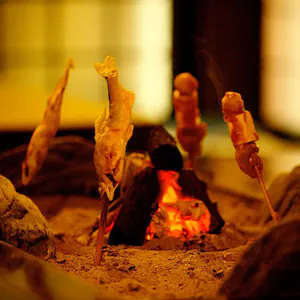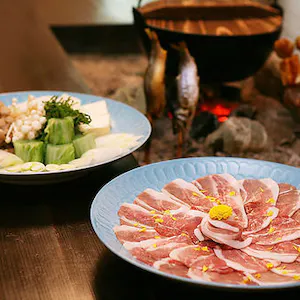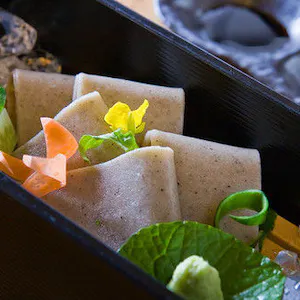 Source : https://www.ikyu.com/00001756/

The cuisine includes river fish nurtured in clear streams, and flavorful vegetables and wild plants from nearby areas.
Home-made tofu and konnyaku, as well as other simple dishes typical of a mountain village, will make you feel relaxed from the inside out.
Depending on the season, you may also encounter wild game such as peony stew and venison.
Iya Bijin Basic Information
| | |
| --- | --- |
| Facility Name | Iya Bijin |
| Address | 9-3 Zentoku, Nishi-Isoyama Village, Miyoshi City, Tokushima Prefecture, 778-0102, Japan |
| Phone number | 0883-87-2009 |
| Budget | From 43.000 yen for 2 adults |
| Official Site | https://iyabijin.jp/ |
Summary

How was it?
Here we have introduced Iya Bijin, a hidden inn in the valley.
If you feel a little tired of the fast-paced life in the city (……), why not heal your body and soul slowly at a hidden inn where you can encounter deep sincerity?