Resort Hotel Moana Coast, a maisonette-style hotel with authentic Italian home-style cuisine, is inspired by a traveling cottage in the Mediterranean Sea.
This hotel is popular for its resort atmosphere.
Here we introduce the charms of Moana Coast and more.
Location of Moana Coast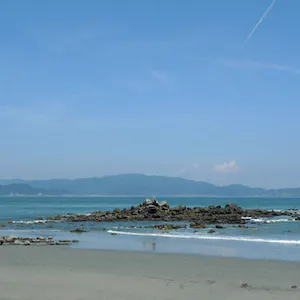 Source : https://www.ikyu.com/00000320/

Oge Island, located on the northeastern tip of Tokushima Prefecture, where the Moana Coast is located, is a scenic remote island that has long been mentioned in a poem by Noriyuki Kikanushi.
The island is popular for its scenic beauty and easy access by land via the Naruto Ohashi Bridge.
The hotel also boasts a "terrace" overlooking a well-kept garden.
I would like to spend an exquisite moment surrounded by the architectural beauty and peacefulness of the trees, which is so intricate that a skilled carpenter would have a hard time carrying out its construction.
Attractions of Moana Coast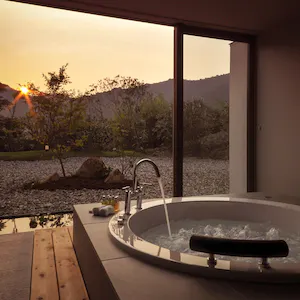 Source : https://www.ikyu.com/00000320/

The charm of Moana Coast is that it is a small luxury resort with only 14 rooms on a vast site of 3,000 tsubo (about 1,000 square meters).
The concept is "an inn in the Mediterranean Sea.
The guest rooms, which are divided into the main building and a separate building, are luxurious maisonette-style rooms with an open-air jet bath in every room.
The rooms are tastefully decorated with furniture from the Italian furniture brand "Cassina" and custom-made furniture from Bali.
The indoor bathrooms feature rain showers, which are still rare in Japan.
Please experience the gentle healing feeling of being bathed in the warm rain at a tropical resort.
Rooms at Moana Coast
Honkan-Moana-Standard (Twin) – with open-air bath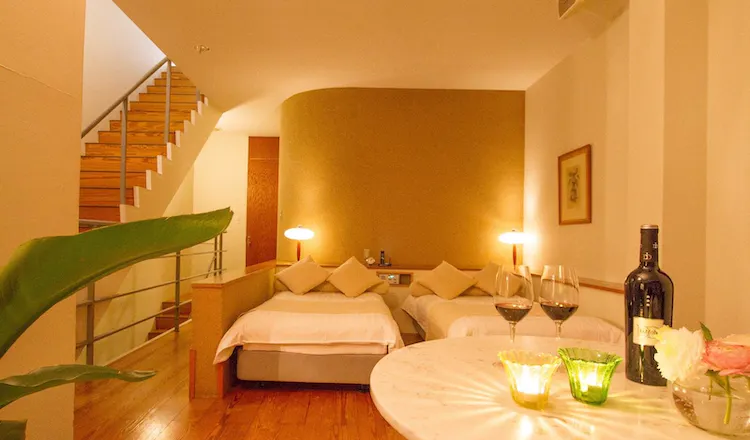 Honkan-Moana-Standard (double) – with open-air bath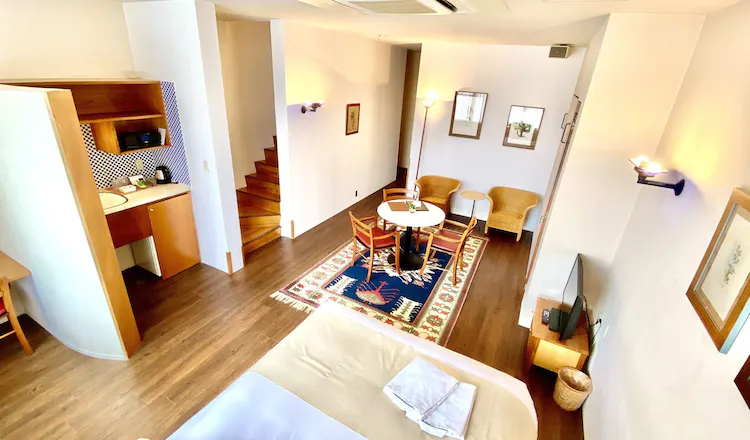 VILLA suite (twin) with half open-air bath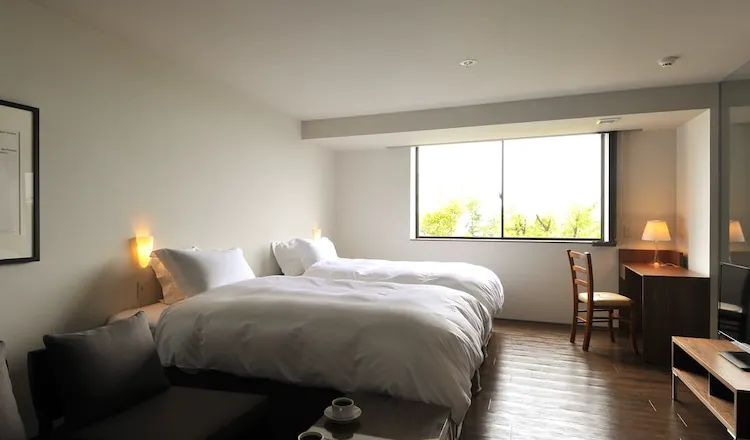 Source : https://www.ikyu.com/00000320/
Moana Coast Cuisine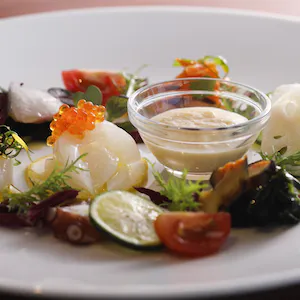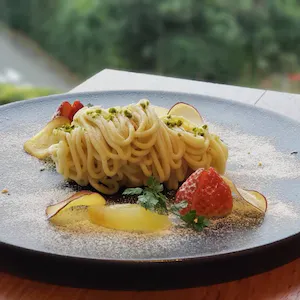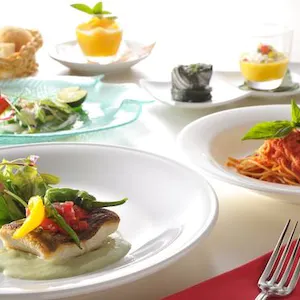 Source : https://www.ikyu.com/00000320/

The "only available here and now" Italian cuisine, which uses a variety of brand-name ingredients such as natural Naruto sea bream and Awa beef, as well as organic vegetables, will impress visitors to the restaurant.
Seafood and fresh vegetables landed on the day are used to create refined, yet not overbearing dishes.
It may seem surprising to hear that a ristorante serves home-style Italian cuisine.
However, this is because of our strong desire to bring out the best flavor of the ingredients and to create dishes that you will never get tired of, no matter how many times you try them.
Moana Coast Basic Information
| | |
| --- | --- |
| Facility Name | Moana Coast |
| Address | 186-16 Aza Takasago, Tosadomariura, Naruto Town, Naruto City, Tokushima Prefecture, 772-0053, Japan |
| Phone number | 088-687-2255 |
| Budget | From 37.000 yen for 2 adults |
| Official Site | https://moana.co.jp/ |
Summary

How was it?
Here we have introduced you to the Moana Coast.
Why don't you take a trip to be impressed by the gourmet food that enjoys nature's bounty, the modern and cozy rooms, and the spectacular view, nature's art, that you can see from there?