Kasenan Senin Onsen Iwanoyu, a hot spring ryokan nestled in the mountains of Suzaka City, Nagano Prefecture, is a place where you can experience the beautiful changes of the four seasons.
It is a mystical place where you can experience the beauty of the changing seasons.
Here we introduce the charms of Kasenan Sen-nin Onsen Iwanoyu and more.
Location of Kasenan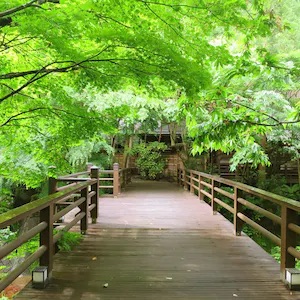 Source : https://www.ikyu.com/00002886/

Kasenan Iwanoyu, a popular inn known only to those in the know, is located in the mountains of Senjin Onsen in Suzaka City, Nagano Prefecture.
It is famous among ryokan lovers as an inn where reservations are booked up to a year in advance and are hard to come by.
It has no website, and for those who have never been there, it can be said that the inn is shrouded in a veil of secrecy.
Established in 1959, the entrance to Hanasenan Sen-nin Onsen Iwanoyu in Suzaka, Nagano Prefecture, is along the national highway.
Staff members are waiting in the parking lot to greet guests with a smile.
The approach to the main building is indescribably beautiful as you pass through the pavilion-style waiting gate and cross the Sen-nin River.
Attractions of Kasenan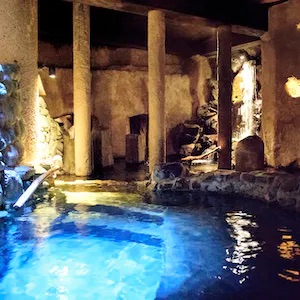 Source : https://www.ikyu.com/00002886/

The attraction is the famous cave bath.
The bathhouse is a mixed bathing facility, and visitors to the cave bath are provided with bathing gowns in the changing room.
The bath at the entrance to the cave is heated to warm your body before entering the cave bath, which is about 30 meters deep.
A considerable amount of hot water overflows from an artificial waterfall, and the temperature is lukewarm.
The slightly wide space leads to an intricate pathway that resembles a dimly lit labyrinth, so you can enjoy a bit of an exploratory atmosphere.
At the far end, hot water flows from a waterfall, and there is a rather narrow area at the far end.
The entire area is made of rocks, so be careful if you are not confident in your footing.
This is a unique "iwanoyu" bath that will bring back the childhood memories of both adults and children.
We also recommend the three private baths that can be used as many times as you like as long as they are available.
The three private baths, named "Fu-shi-no-yu," "Nomori-no-yu," and "Musho-no-yu," respectively, offer indoor and outdoor baths in an oriental atmosphere.
There is also a stone-made family bath, and you may wish to take one of them during your stay.
Rooms at Kasenan
Senju-tei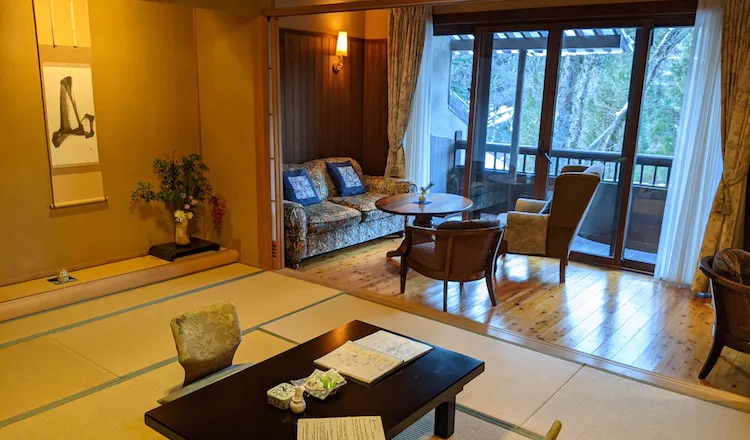 Senkyo-tei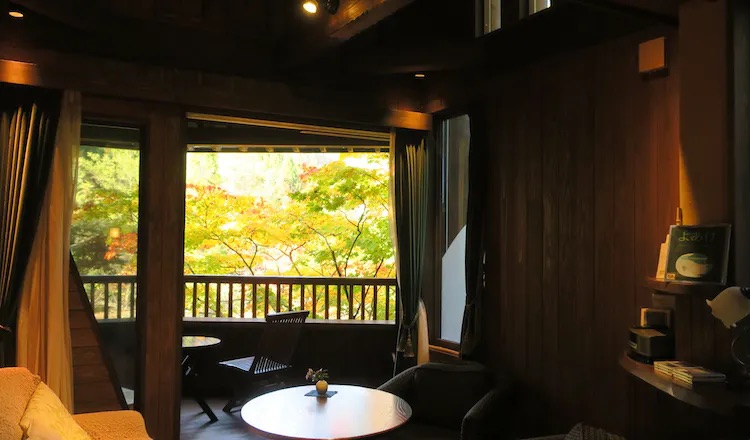 Source : https://www.ikyu.com/00002886/
Kasenan Cuisine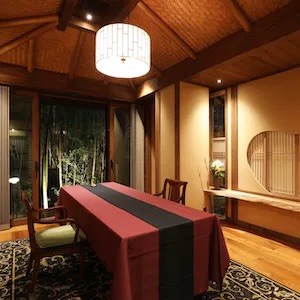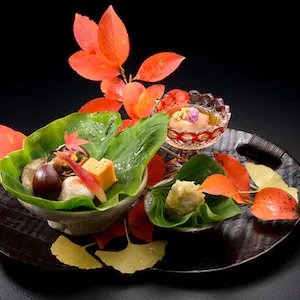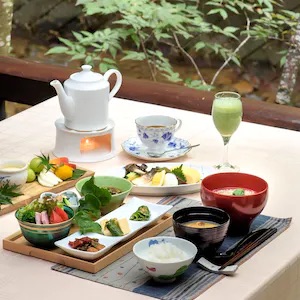 Source : https://www.ikyu.com/00002886/

Dinner and breakfast are served in a private room in the dining room "Shenzhenan" on the first floor of the main building.
After the elegant Japanese candles are lit, an aperitif, appetizers, and an entrée are served.
Each dish is served in a simple yet beautiful bowl, using an abundance of ingredients from Shinshu.
The careful explanation of the meal makes you feel as if you are dining at a ryotei (traditional Japanese restaurant).
The main meat dish is Shinshu beef.
The beef is grilled to a lean, lean meat, which is perfect for a meal after a full course meal.
Even the most seasoned traveler will be satisfied with this Japanese-style meal that is not only delicious, but also pleasing to the eye.
Kasenan Basic Information
| | |
| --- | --- |
| Facility Name | Kasenan |
| Address | 3159 Nire, Suzaka, Nagano, 382-0034 Japan |
| Phone number | 026-245-2453 |
| Budget | From 80,000 yen for 2 adults |
Summary

How was it?
Here we have introduced you to Kasenan Sen-ni Onsen Iwanoyu.
Kasenan Senjin Onsen Iwanoyu" is nestled in the mountains and has the atmosphere of a hidden inn.
The inn is famous for its characteristic baths, spacious guest rooms, and cuisine that makes the most of the ingredients typical of mountain inns.
The food, which is made with ingredients typical of mountain inns, will make you eager to revisit this wonderful inn.