SEKITATEI ISHIDA is a traditional Nagano performing arts inn featuring a Noh stage.
The hotel's sukiya-style architecture conveys the best of Japanese architecture, and its garden is rich in emotion and changes its color beautifully from season to season.
Here we introduce the charm of Ishida SEKITATEI ISHIDA.
Location of SEKITATEI ISHIDA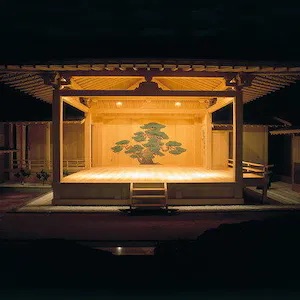 Source : https://www.ikyu.com/00000607/

Located in the southwestern part of Nagano, Nichigami Hot Spring Resort stretches across the mountains to Gifu in a short distance. It is a relatively new hot spring resort, rediscovered in 1973, and SEKITATEI ISHIDA is located right in the center of the hot spring resort, by the Achi River.
SEKITATEI ISHIDA is located right in the center of the hot spring resort, on the banks of the Achigawa River.
Passing through the magnificent Yibishamon gate, you will be greeted with the sight of the Nohbira Mon.
The first thing that greets you is the Noh stage, Shikikinden.
It is a symbol of the inn's overwhelming presence, and there may not be many inns with such a full-fledged Noh stage in the lobby.
Every night, local performers are invited to perform traditional Noh plays on this stage.
Attractions of SEKITATEI ISHIDA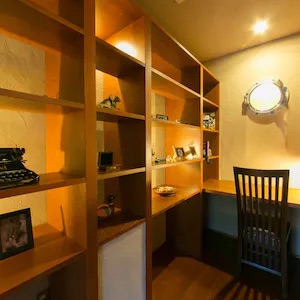 Source : https://www.ikyu.com/00000607/

While the impressive Noh stage is an attraction, the secret attraction of this inn is the "man's retreat" themed rooms.
These rooms are called "Tobi Living Rooms," and consist of a Japanese-style room with a living room and even a study.
A study in a travel inn? You may think it a little strange, but this study is a very relaxing and comfortable space.
It is not a spacious room, but it is decorated with furnishings that tickle the "man's heart" and make you want to stay in.
Some rooms are equipped with a theater room, so you may want to bring your favorite DVDs.
There is also another large theater room available for anyone to use.
This room must be reserved in advance on a first-come, first-served basis. It is available free of charge.
The hot spring water is a thick, simple sulfur spring. It is popular for making skin smooth.
Enjoying the hot spring water while looking up at the starry sky in the open-air bath with giant rocks will surely make you forget about your daily life.
Rooms at SEKITATEI ISHIDA
Sotosan living room type *Non-smoking rooms*.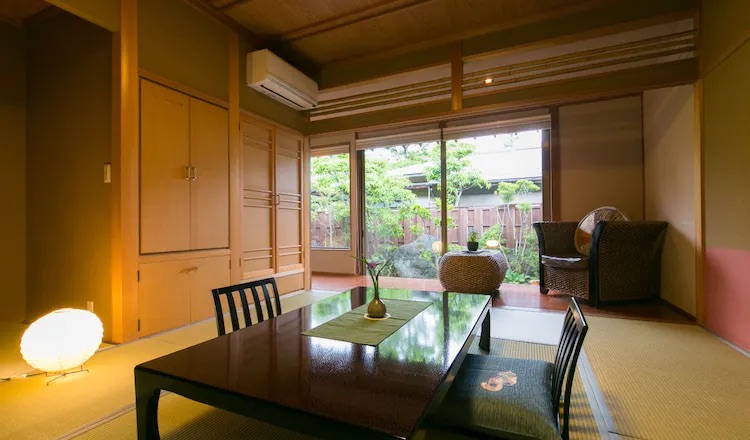 Sotosan Japanese style room type *Non-smoking room*.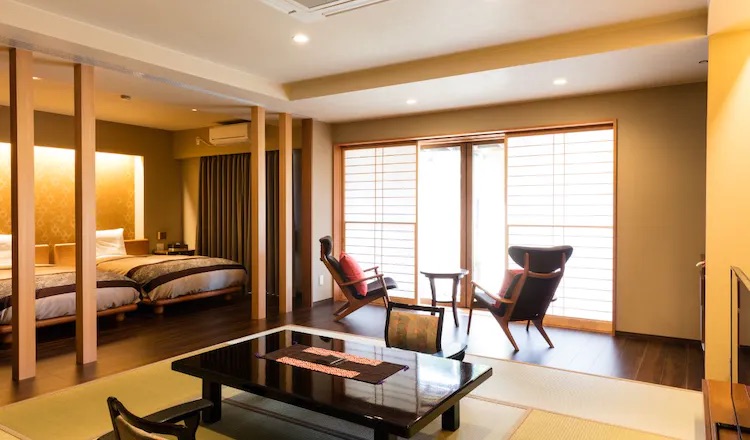 Yuzaki type with natural hot spring bath *Non-smoking room*.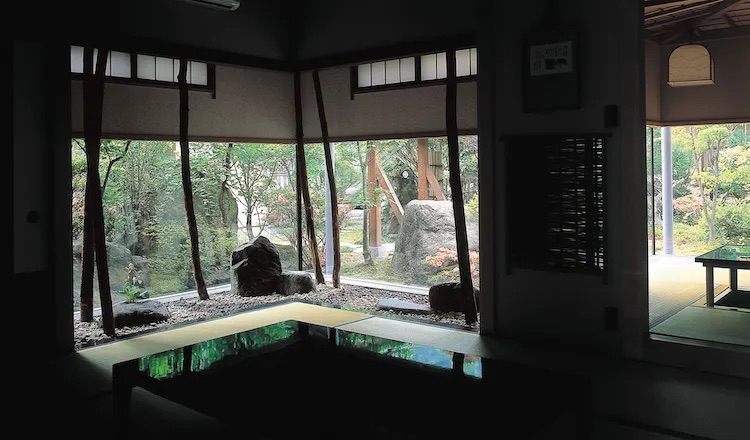 Source : https://www.ikyu.com/00000607/
SEKITATEI ISHIDA Cuisine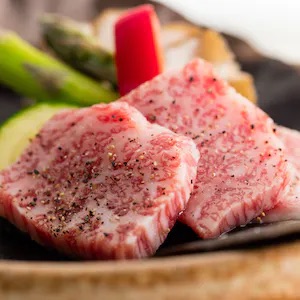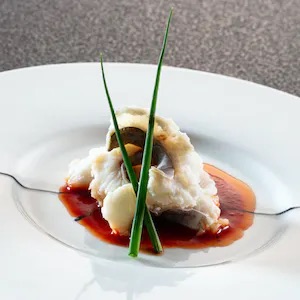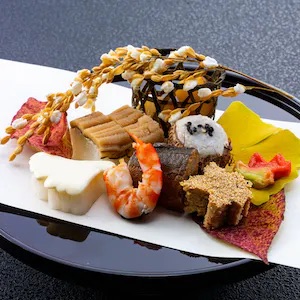 Source : https://www.ikyu.com/00000607/

Here you can enjoy Shinshu kaiseki cuisine that changes monthly.
You can enjoy Japanese cuisine using the best ingredients of the season in spring, summer, fall, and winter.
In spring, it is all about wild vegetables.
The kaiseki cuisine, which uses a variety of wild vegetables such as taraname, bracken, and urchins, is a unique treat in Nagano, which is surrounded by mountains.
If you are hungry, be sure to try the famous Shinshu beef grilled in a salted rice cauldron.
The beef is grilled slowly at low temperature and the more you bite into it, the more the flavor of the meat will fill your mouth.
SEKITATEI ISHIDA Basic Information
| | |
| --- | --- |
| Facility Name | SEKITATEI ISHIDA |
| Address | 332-3, Chisato, Achi-mura, Shimoina-gun, Nagano 395-0304, Japan |
| Phone number | 0265-43-3300 |
| Budget | 2 adults: from 80.000 yen |
| Official Site | https://www.sekitaitei.com/ |
Summary

How was it?
Here we have introduced SEKITATEI ISHIDA.
It is a special inn where you can wander around the morning market of Nuchigami Onsen, enjoy nature, and have an extraordinary and relaxing experience away from the hustle and bustle of everyday life in the city.