Based on the concept of Taisho Romanticism, "Hirugamino Sei Kurotake" is a fusion of tradition and modernity.
Once you step into the inn, you are in a different world. Everything you see will make you feel nostalgic, and you will experience something extraordinary.
Here, we introduce the charms of the inn.
Location of Hirugamino Sei Kurotake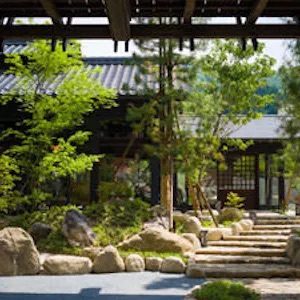 Source : https://www.ikyu.com/00001995/

Hirugami Onsen in Nagano Prefecture is a hot spring that is known for its beautiful skin.
A relatively new hot spring resort discovered in 1973, it is dotted with inns of various sizes along the Achi River.
One of these inns, "Hirugamino Sei Kurotake," is nestled alongside the clear stream of the Achi River.
Passing through the large gate called "Aimon" and up the stone steps, you will see a massive warehouse door.
As you walk through the entrance, you will feel as if you are stepping back in time.
The concept of this inn is "Taisho Roman" (Taisho means Taisho in Japanese).
The space is filled with shiny old flooring and pillars, and the vintage furniture blends harmoniously to create a calm and relaxing atmosphere.
Attractions of Hirugamino Sei Kurotake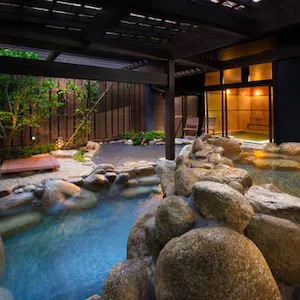 Source : https://www.ikyu.com/00001995/

This inn has two attractions.
One is the hot spring.
The hot spring water for beautiful skin is a simple sulfur spring.
It has a rich, moist feel that clings to the skin.
It is especially popular among women, and its reputation is spreading by word of mouth.
At Kurotake, you can enjoy it in the men's hot spring "Ancha-no-yu" and the women's hot spring "Necha-no-yu," and there is also a free private bath available, so reservations are recommended upon check-in.
And the second attraction is the star-filled sky.
In fact, Achi Village, where the inn is located, was recognized as the No. 1 place where stars can be seen most brilliantly in 2006 by the Ministry of the Environment in its nationwide continuous observation of the starry sky.
Since then, many events have been planned to fully enjoy the starry sky, which is the best in Japan.
Of course, you can view the stars from your lodgings, but if you want to see the best starry sky in Japan, you should definitely join a night tour.
The Fujimidai Kogen gondola ride takes about 15 minutes.
At an altitude of 1,400 meters, where no city lights reach, the countless stars are so bright that you can almost reach them.
The brightness of the stars will surely cleanse your heart.
Rooms at Hirugamino Sei Kurotake
Separated building (with open-air bath)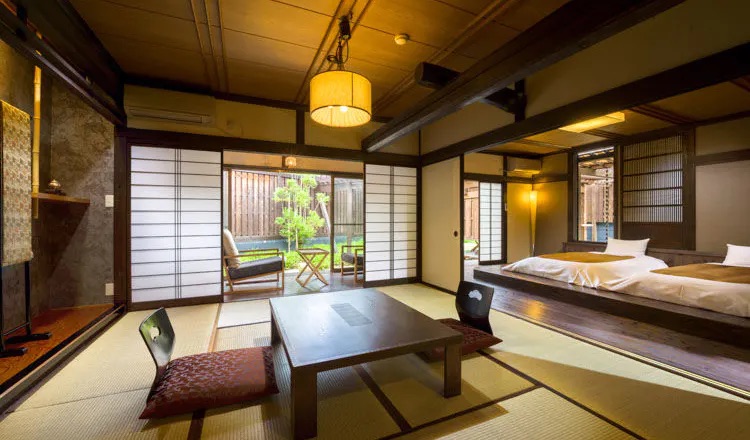 Semi-detached building (with open-air bath)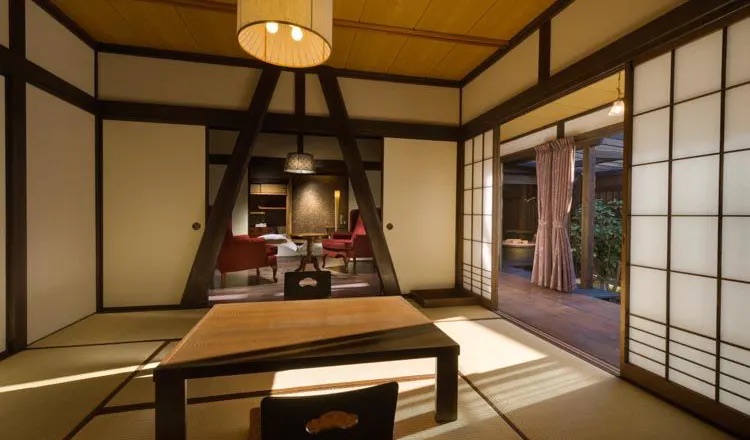 Semi-detached building (with open-air bath)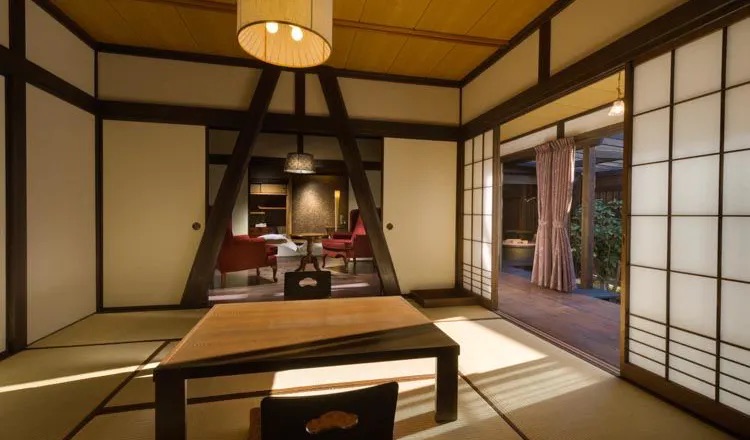 Source : https://www.ikyu.com/00001995/
Hirugamino Sei Kurotake Cuisine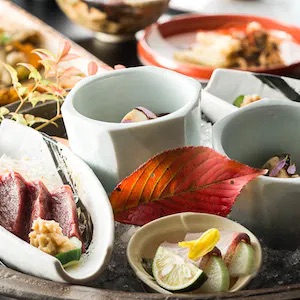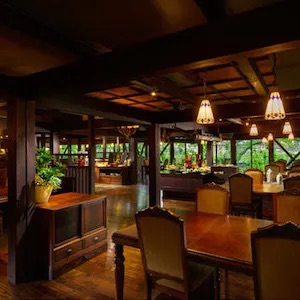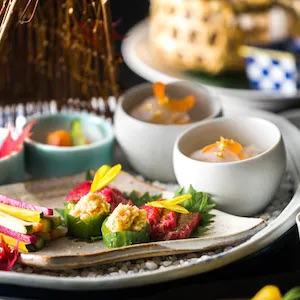 Source : https://www.ikyu.com/00001995/

Dine in the open kitchen "Oagarite".
Enjoy creative Japanese cuisine that makes the most of the season amid thick, shiny black pillars and beams that create a sense of dignity.
The dishes made with special ingredients such as "Alps Salmon," a rainbow trout raised in the clear waters of the Central Alps, and black Japanese beef from Shinshu, all show the care and attention that has been put into their preparation.
Hirugamino Sei Kurotake Basic Information
| | |
| --- | --- |
| Facility Name | Hirugamino Sei Kurotake |
| Address | 331-8 Chisato, Achimura, Shimoina-gun, Nagano, 395-0304 Japan |
| Phone number | 0265-43-5111 |
| Budget | From 90.000 yen for 2 adults |
| Official Site | http://kurotake.jp/ |
Summary

How was it?
Here we have introduced you to the official Hirugamino Sei Kurotake.
As you are guided to your room and take a break in the broad greenery, the sound of the hot water coming from somewhere will make your heart pound with bliss, a time that can only be experienced in this place.