Founded in 1931, Tobira Onsen Myojinkan is an isolated inn nestled in a 1,050-meter-high valley surrounded by clear streams and deep greenery.
Since celebrating its 88th anniversary in 2019, the inn has been renovating some of its guest rooms and interior to make them more relaxing, and continues to offer new attractions.
Here we introduce the charms of Tobira Onsen Myojinkan and more.
Location of TOBIRA ONSEN MYOJINKAN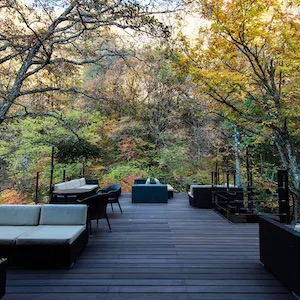 Source : https://www.ikyu.com/00000228/

It takes about 45 minutes by car from the center of Matsumoto City in Nagano Prefecture to reach Tobira Onsen Myojinkan.
After driving down a narrow mountain road where two cars can barely pass each other, you will see a single inn nestled in a valley at an altitude of 1,050 meters, surrounded by untouched nature.
The area where the inn is located was originally a virgin forest of white birches, and as part of the renovation of the hotel in 2021, real white birches were used in the salon room so that guests can enjoy the scenery of the past.
Behind the salon, there is a common room and an open terrace.
In addition to the guest rooms, there are several other places in the inn where guests can relax freely.
Attractions of TOBIRA ONSEN MYOJINKAN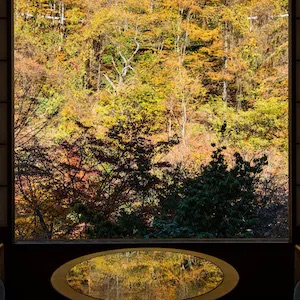 Source : https://www.ikyu.com/00000228/

The attraction of Myojinkan is its carefully designed guest rooms that are kind to both body and soul.
A total of 44 guest rooms are available in a variety of styles, from pure Japanese-style rooms that can only be found in Japanese inns to Western-style rooms with fireplaces, Japanese-style rooms, and special rooms with semi-rotemburo (open-air bath).
The windows, which look like picture frames, offer views of mountains and valleys that change their expressions from moment to moment.
The fresh greenery in spring, the autumn leaves in fall, and the snowy landscape in winter can be enjoyed, while listening to the murmuring of the valley and the chirping of birds, you can forget your daily routine and enjoy a moment of peace.
The house is also actively working to be environmentally friendly.
Diatomaceous earth walls that purify the air, solid wood flooring, charcoal under the floor, organic linens, etc.
The attention to health-friendly materials shows a spirit of hospitality that places importance on harmony with nature.
Rooms at TOBIRA ONSEN MYOJINKAN
OHTAKA Tatami room type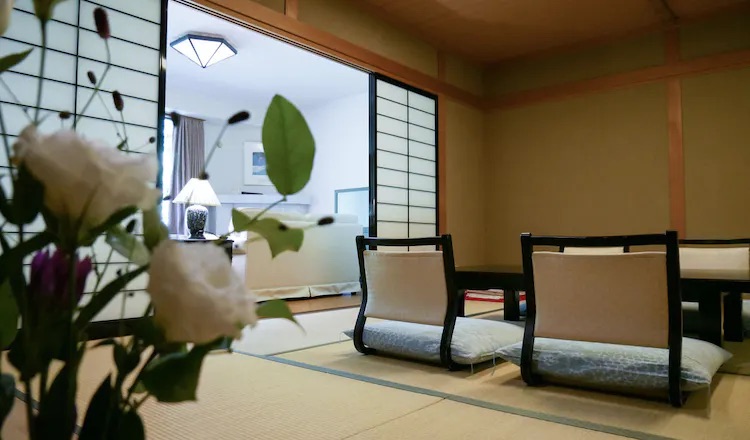 Eagle bed type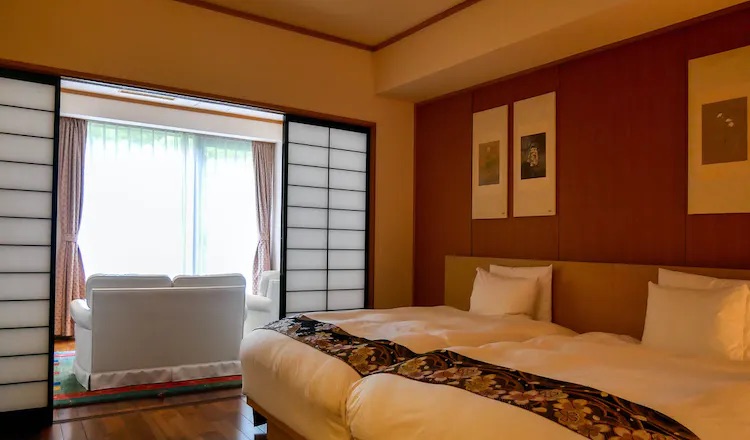 Yamashina and room (12.5 posts)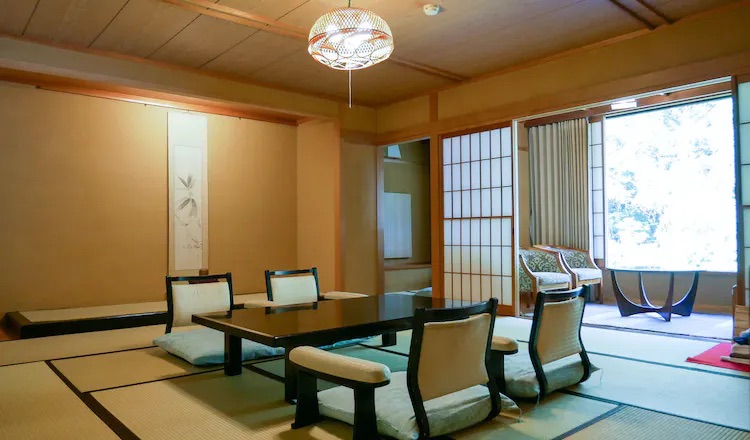 Source : https://www.ikyu.com/00000228/
TOBIRA ONSEN MYOJINKAN Cuisine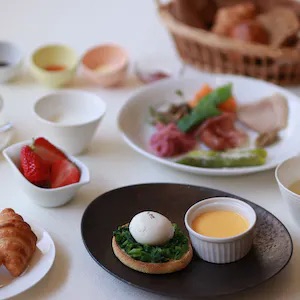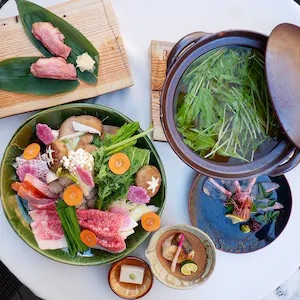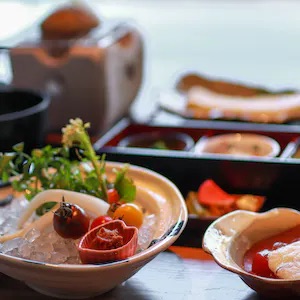 Source : https://www.ikyu.com/00000228/

For dinner, you can choose between French or Japanese cuisine at the time of reservation, with French cuisine served at "Natural Dining Aya" and Japanese cuisine served at "Shinshu Dining TOBIRA".
Both dishes are prepared using local, seasonal ingredients from Shinshu, and are especially noted for their use of freshly picked highland vegetables grown on their own farm.
Our experienced chefs express Matsumoto's seasonal changes and culinary culture in each dish.
Enjoy to your heart's content the one-of-a-kind cuisine that can only be found here at Myojinkan.
TOBIRA ONSEN MYOJINKAN Basic Information
| | |
| --- | --- |
| Facility Name | TOBIRA ONSEN MYOJINKAN |
| Address | 8967 Iriyamabe, Matsumoto-shi, Nagano 390-0222 |
| Phone number | 0263-31-2301 |
| Budget | From 81.000 yen for 2 adults |
| Official Site | https://www.tobira-group.com/myojinkan/ |
Summary

How was it?
Here we introduced Tobira Onsen Myojinkan.
Tobira Onsen Myojinkan is located in an unexplored region of Japan.
The inn, which has many fans not only in Japan but also overseas, continues to evolve even as it celebrates its 88th anniversary.