Lake Kawaguchi, one of the five lakes of Fuji, near Mt.
Fufu Kawaguchiko opened in October 2018 on a hill overlooking the lake.
The inn offers not only a spectacular view, but also a chance to enjoy forest bathing and a semi-open-air bath with its own hot spring source, all while staying indoors.
Here we introduce the charms of Fufu Kawaguchiko.
Location of Fufu Kawaguchiko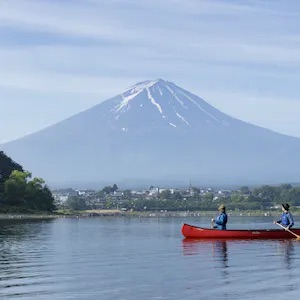 Source : https://www.ikyu.com/00002583/

About 20 minutes by car from Kawaguchiko Station.
With Lake Kawaguchi on your left and a short walk up the hill on your right, you will see "Fufu Kawaguchiko".
It stands in the midst of nature with rich forests and a clear stream flowing through it.
As soon as you step into the hotel, you will see Lake Kawaguchi and Mt.
There are 32 rooms in total. All of the rooms are suites, each with a different decor.
The "Fufu Luxury Premium Suite" is the highest guest room, located in the corner of the top four floors.
From the living room, you can enjoy the view of Lake Kawaguchi and Mt. Fuji, as well as the negative ions from the forest, and enjoy forest bathing while inside the room.
Attractions of Fufu Kawaguchiko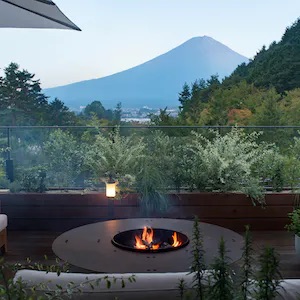 Source : https://www.ikyu.com/00002583/

The rooms are scented with "Fufu Kawaguchiko" original aroma to relax you.
You will be able to enjoy the spectacular view from your bed, and with plenty of natural light, you will have a pleasant morning.
On the terrace, there is a fireplace that uses environmentally friendly bioethanol, which emits no soot, smoke, or toxic substances.
You can enjoy the great outdoors while receiving the warm and soft light of the fireplace.
All guest rooms are equipped with a half-open-air bath.
Of course, all of the hot water is from our own hot spring.
The bathtubs are covered with lava rocks from Mt. Fuji, which, combined with the hot spring water, warms the body gradually and is said to have beauty benefits.
Rooms at Fufu Kawaguchiko
Stylish Suite through the Trees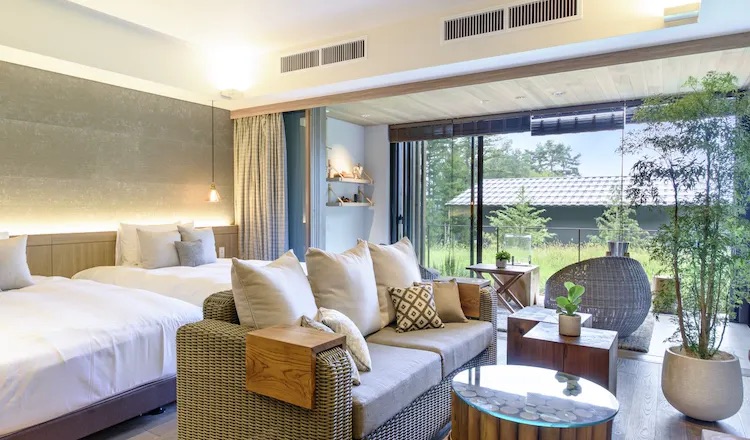 Ki no Hana Comfort Suite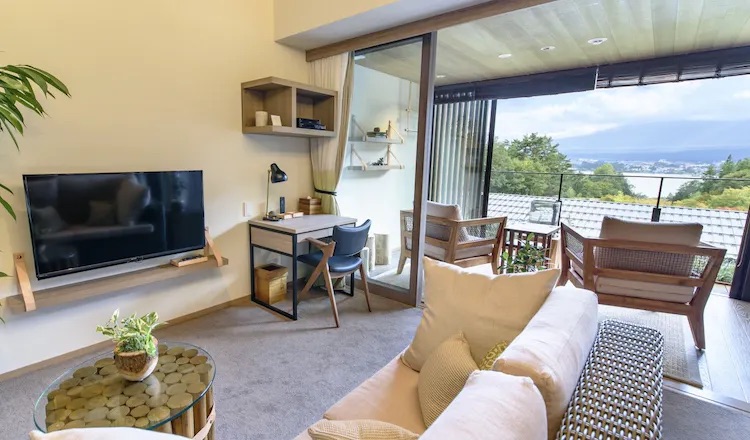 Treetop Precious Suite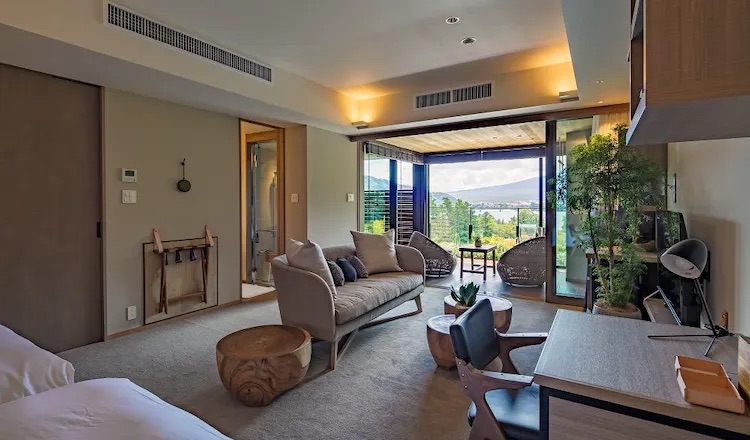 Source : https://www.ikyu.com/00002583/
Fufu Kawaguchiko Cuisine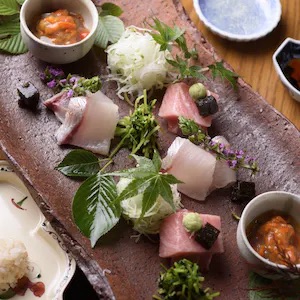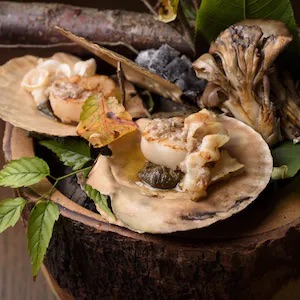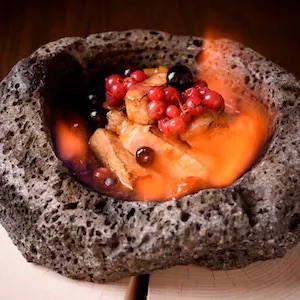 Source : https://www.ikyu.com/00002583/

Dine at the restaurant "YAMANOHA".
You will be greeted by the sound of crackling firewood and a warm fire.
Seating is available in private and semi-private rooms, and even the semi-private rooms are private enough to allow you to enjoy your privacy.
The menu features dishes using local ingredients and reflecting the four seasons.
Enjoy the marriage with "Fufu Kawaguchiko" original wine.
Fufu Kawaguchiko Basic Information
| | |
| --- | --- |
| Facility Name | Fufu Kawaguchiko |
| Address | 2211-1 Kawaguchi, Fujikawaguchiko-cho, Minamituru-gun, Yamanashi, 401-0304 |
| Phone number | 0570-0117-22 |
| Budget | From 83.000 yen for 2 adults |
| Official Site | https://www.fufukawaguchiko.jp/ |
Summary

How was it?
Here we have introduced Lake Fufu Kawaguchi.
Fufu Kawaguchiko overlooking the majestic Mt.
How about relaxing in your room while enjoying forest bathing, taking in the blessings of nature from the inside and outside of your body, and relaxing from the bottom of your heart?