Hida-tei Hanaougi is a prestigious structure made of abundant Jindai-keyaki (Japanese zelkova).
It brings peace of mind to our guests.
Around the lobby, a pond resembling a moat is placed.
Nishikigoi swimming gracefully in the pond will surely soothe the fatigue of travelers.
Here, we introduce the charm of Hida-tei Hanaougi.
Location of Hanaougi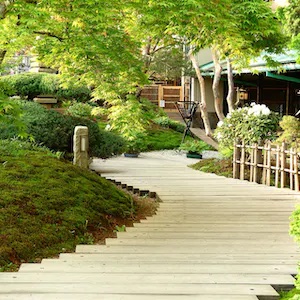 Source : https://www.ikyu.com/00001196/

Hida, Gifu Prefecture, with its good old townscape and traditional culture such as festivals, attracts travelers from home and abroad.
Hida Tei Hanaougi stands majestically in this charming town.
The inn has inherited the traditions of the past, and you will be reassured by the attentive support of the same waitresses during your stay.
The sound of a babbling brook will comfort you on the grounds, and you will be enveloped in an extraordinary feeling.
Attractions of Hanaougi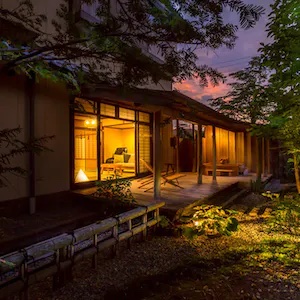 Source : https://www.ikyu.com/00001196/

At Hanaougi, you will feel your heart clear in the dignified atmosphere.
The guest rooms are designed around the concept of trees, and are richly decorated with brand-name trees such as jinshiro cedar, jinshiro zelkova, and yoshino cedar.
The warmth of the trees and the luxurious setting, while not ostentatious, will give you a sense of relaxation.
The inn is also proud to have its own hot spring, one of the few in Hida Takayama.
Guests are said to be delighted by the "Jindai-no-yu," which is like a beauty essence.
Guests staying in "guest rooms with open-air baths" can enjoy the luxury of soaking in the famous "Jindai-no-yu" hot spring water as much as they like without leaving their rooms.
Rooms at Hanaougi
– Yuchi – ICHII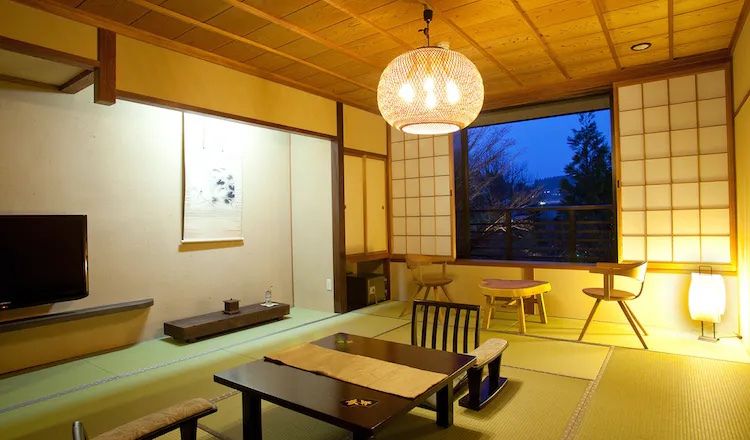 – Wa – NAGOMI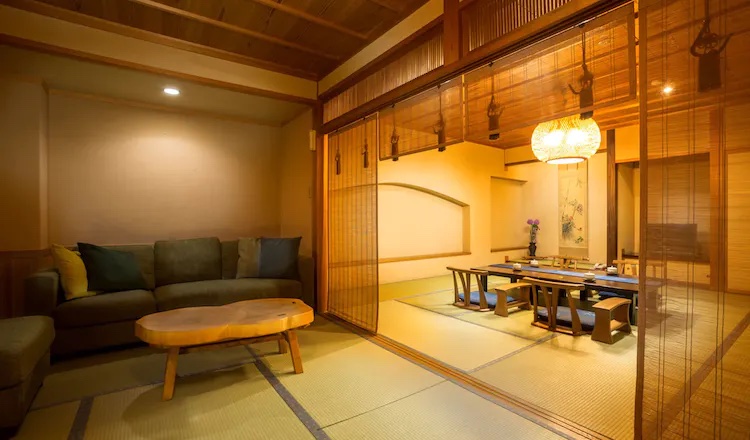 Hana Twin – HANA Twin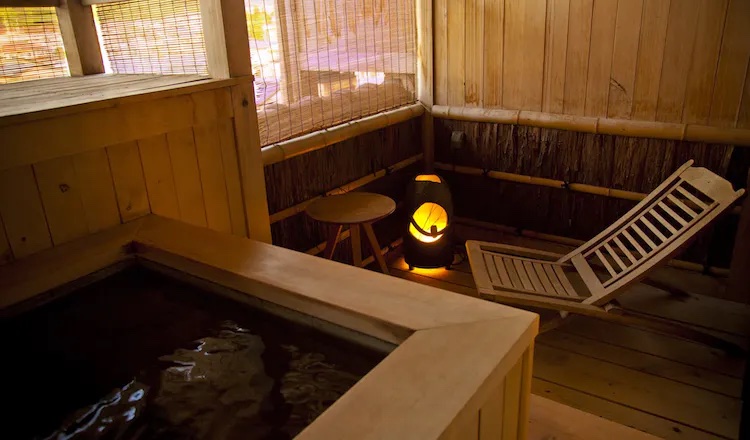 Source : https://www.ikyu.com/00001196/
Hanaougi Cuisine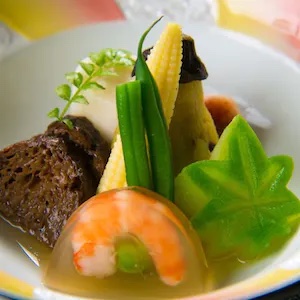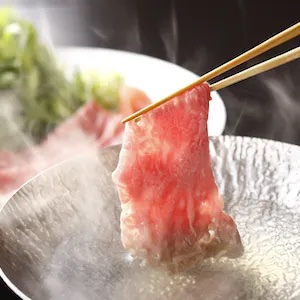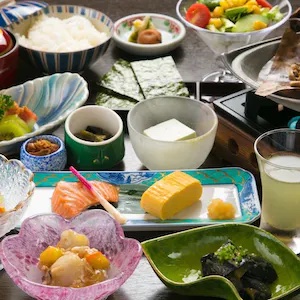 Source : https://www.ikyu.com/00001196/

Hida Takayama is widely known as the home of Hida beef, the finest brand of beef, as well as an abundance of fresh seafood from the Sea of Japan, not to mention mountain bounty such as wild vegetables and river fish that have been eaten since ancient times.
The food is served in a private room, where you can relax and enjoy dishes that make the most of the four seasons and special local ingredients and serving styles.
Hanaougi Basic Information
| | |
| --- | --- |
| Facility Name | Hanaougi |
| Address | 411-1 Honmo-cho, Takayama City, Gifu 506-0003 Japan |
| Phone number | 0577-36-2000 |
| Budget | 2 adults: from 53.000 yen |
| Official Site | https://www.hanaougi.co.jp/ |
Source : https://www.ikyu.com/00001196/
Summary

How was it?
We have introduced Hida-tei >Hanaougi here.
Hida is surrounded by magnificent mountains and is close to the World Heritage Site of Shirakawa-go.
Why don't you experience the sincerity of Japan in this quiet and elegant ancient city?