Hida Furukawa is called the "back seat of Takayama," and its old townscape full of emotion attracts many people.
The Ryotei Ryokan Yatsusankan, which has been in business for 160 years, is a historic inn that seems to blend in with the nostalgic atmosphere.
Here, we introduce the charm of Yatsusankan, a traditional Japanese inn in Hida Takayama.
Location of Yatsusankan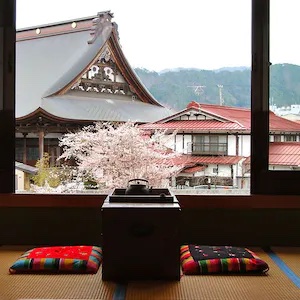 Source : https://www.ikyu.com/00000940/

The first owner, Sangoro, moved to Hida from Ecchu Yatsuo (Yatsuo Town, Toyama Prefecture) and changed the name of the inn to Yatsusankan, from "Yatsuo" and "Sangoro", meaning "three" in Japanese.
The three buildings, "Shougetsu-ro" built in 1905 and designated as a Tangible Cultural Property, "Kougetsu-ro" built in the early Showa period, and "Kangetsu-ro" built in 1997, are like a maze of buildings.
Attractions of Yatsusankan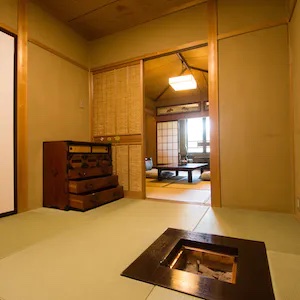 Source : https://www.ikyu.com/00000940/

Yatsusankan is attractive for its rooms with a sense of each era.
The rooms were built in the Meiji, Taisho, and Showa eras, and are furnished with the atmosphere of each era.
Choose the one that best suits your stay and preferences.
The "Shougetsuro" room is a Hida merchant house rebuilt in 1905, and is registered as a Tangible Cultural Property.
The "Kangetsuro" was built in 1997, and all 12 rooms have different themes.
The fittings and accessories are all original to the inn.
The next room is equipped with a sunken hearth, giving the rooms an atmosphere unique to the back rooms of Hida Takayama.
Kougetsuro" was built in the early Showa period (early 20th century) and is the most luxurious sukiya-style building with three guest rooms with open-air baths and one guest room.
Rooms at Yatsusankan
Registered Tangible Cultural Property 【Shougetsuro】Japanese style room (8 mats + 4.5 mats) non-smoking room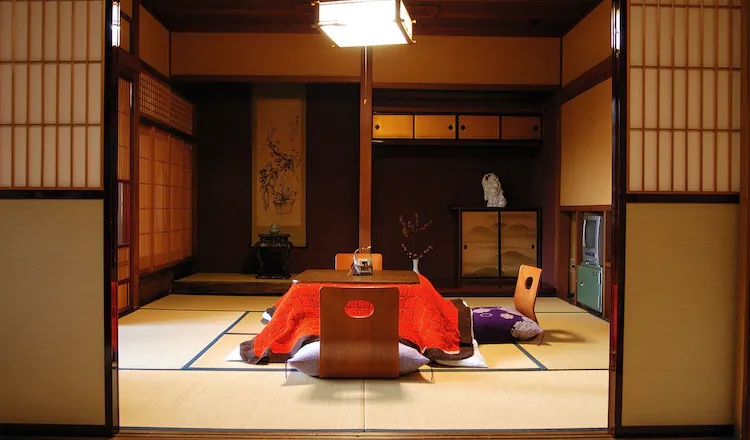 Kanketsu Lou Japanese Room (10 posts + 4.5 posts) No Smoking Room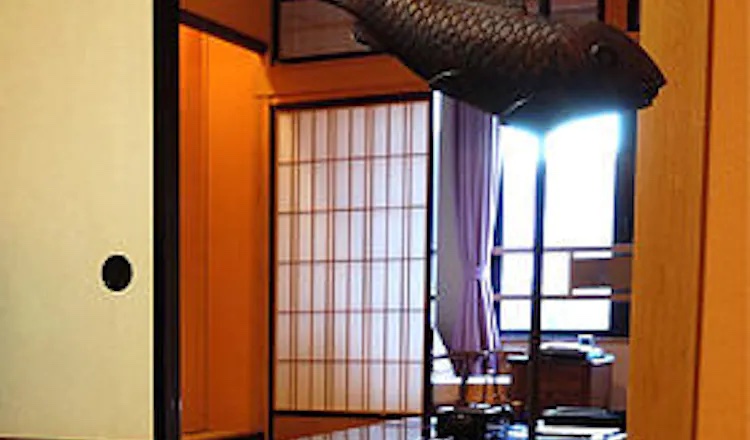 Sukiya twin room with massage chair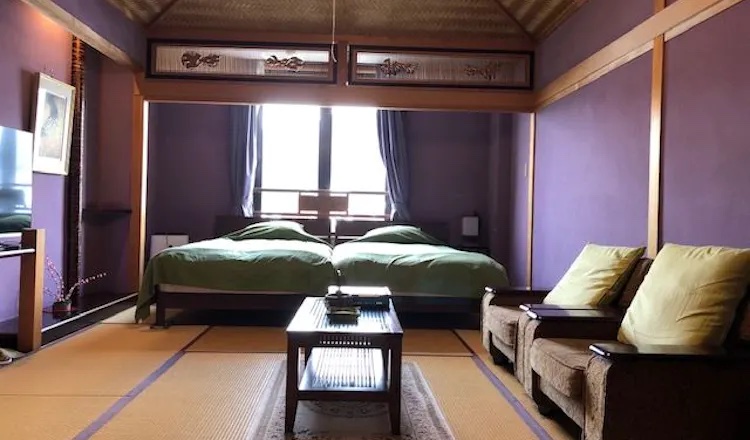 Source : https://www.ikyu.com/00000940/
Yatsusankan Cuisine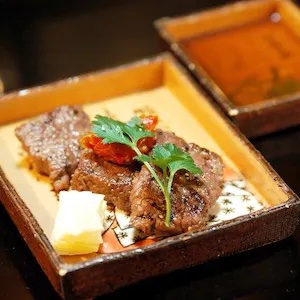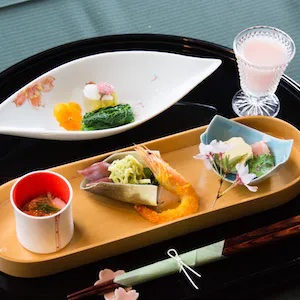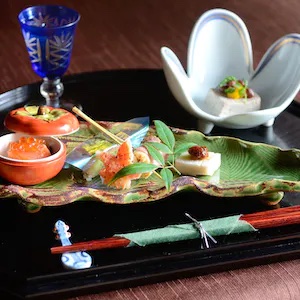 Source : https://www.ikyu.com/00000940/

The inn's signature dish is a monthly kaiseki course, prepared by the chef in a private dining room where privacy is guaranteed.
The menu is prepared with seasonal ingredients that change from season to season, such as wild vegetables in spring, grilled sweetfish in summer, mountain delicacies in autumn, and Himi yellowtail in winter, all prepared in a rich and colorful manner.
We also do not forget about local ingredients such as Hida beef and torafugu (blowfish).
Enjoy the gastronomic delights of Hida to your heart's content.
Yatsusankan Basic Information
| | |
| --- | --- |
| Facility Name | Yatsusankan |
| Address | 1-8-27, Mukai-cho, Furukawa-cho, Hida-shi, Gifu 509-4241, Japan |
| Phone number | 0577-73-2121 |
| Budget | From 50.000 yen for 2 adults |
| Official Site | https://823kan.com/ |
Summary

How was it?
Here we have introduced Yatsusankan, a traditional ryotei ryokan in Hida Takayama.
The atmosphere of the Ryotei Ryokan Yatsusankan has been cultivated over a long period of time, and is unique in its profound yet relaxed atmosphere.
Why not take a trip back in time and experience the gastronomy and history of Hida Furukawa?