Japanese inn, Hida Takayama, Wanosato.
With only 8 rooms, Wanosato is a luxurious inn located in an almost untouched wilderness of 15,000 tsubo (about 1,000 square meters) with a borrowed view of the magnificent Hida foothills.
Here we introduce the charms of Wanosato and more.
Location of Wanosato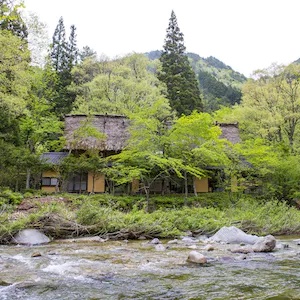 Source : https://www.ikyu.com/00001106/

Wanosato is nestled in the mountains of Hida.
There are only eight rooms on a 15,000 tsubo site. The property is so vast that the Miya River, a first-class river, flows through the grounds, and all the rooms are located along this river.
The main building, where the main lobby is located, is a relocated 160-year-old house of a wealthy farmer, and when you step inside, you will see a large sunken hearth. The hearth is not just an interior decoration, but can actually be used to boil water and grill fish.
Combined with the high ceilings and the old-fashioned wooden structure, you will feel as if you have stepped into an old Japanese tale.
Attractions of Wanosato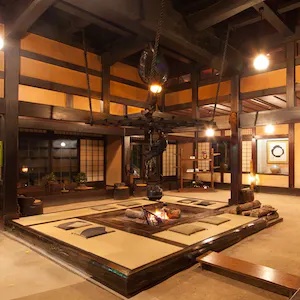 Source : https://www.ikyu.com/00001106/

The charm of Wanosato is that you can enjoy an elegant old private home surrounded by nature.
Here are some of the detached rooms you are sure to want to stay in.
Tenryo is the only room at the inn that has both Japanese and Western-style rooms.
It has a large wooden terrace that looks like it is nestled in the forest.
Garyu is located in the former Miya Village and is a relocated old private house that was built about 120 years ago.
The room also has a sunken hearth and a tea-ceremony room, creating a tasteful atmosphere as if you have jumped into a scene from a movie.
Karian and Iiyama are both rooms that were relocated from the Gassho-zukuri style houses in Shirakawa-go.
The spiky thatched roofs have an outstanding presence.
The rooms are said to have been built without using a single nail, and the floors are heated by Ondol (Korean-style floor heating).
The floor is heated by Ondol (Korean style floor heating), so you can stay warm even in the cold season.
Rooms at Wanosato
View Suite / Hida Miya 8 mats+6 mats+edge+hinoki bath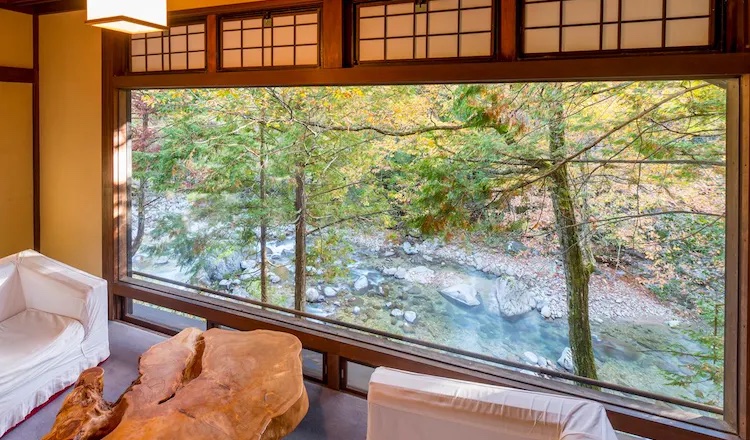 Premium Suite Ichinomiya 10 mats + 7 mats + 4.5 mats + veranda + hinoki bath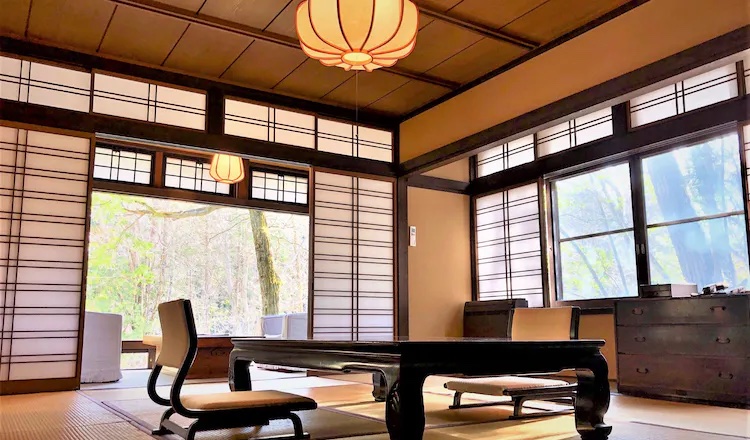 Karian, Iriyama – Karian, Iriyama – traditional Japanese style gassho-zukuri architecture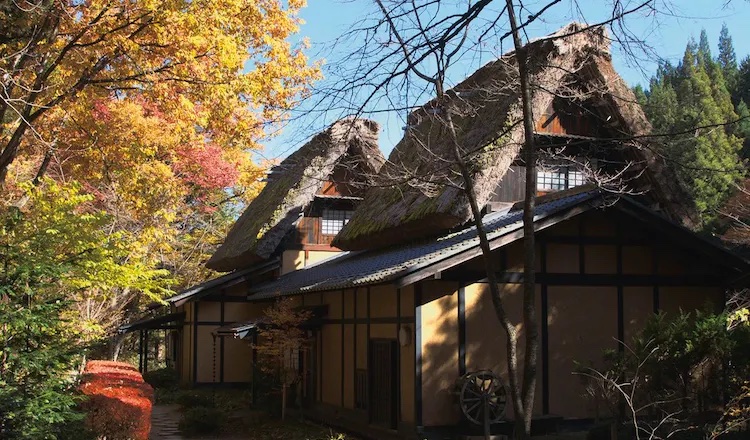 Source : https://www.ikyu.com/00001106/
Wanosato Cuisine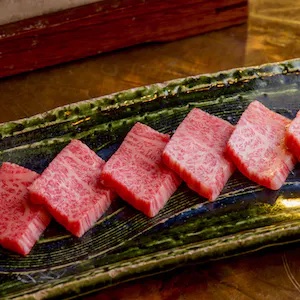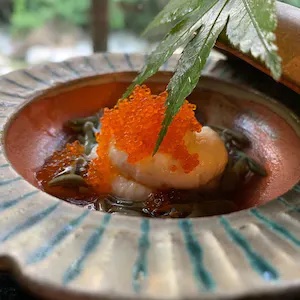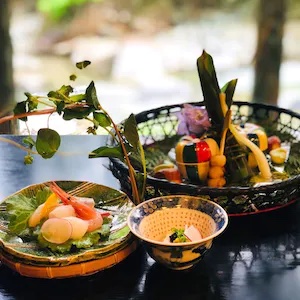 Source : https://www.ikyu.com/00001106/

Hida beef is the first thing that comes to mind when you think of Takayama.
Of course, we serve the highest grade A5 Hida beef in a variety of styles.
We also offer a variety of dishes such as wild vegetables that require time-consuming preparation, and rockfish and sweetfish that are grilled slowly over an open hearth.
The hospitality of the inn has been highly praised by word of mouth.
Wanosato Basic Information
| | |
| --- | --- |
| Facility Name | Wanosato |
| Address | 1682 Ichinomiya-cho, Takayama City, Gifu 509-3505 |
| Phone number | 0577-53-2321 |
| Budget | From 75.000 yen for 2 adults |
| Official Site | https://www.wanosato.com/ |
Summary

How was it?
Here we introduced you to the Japanese inn Hida Takayama Wanosato.
It takes about 20 minutes by car to the old townscape of Takayama, which is like a time slip back to the Edo period.
Why don't you come out to see the nostalgic scenery of old Japan?